Un ange en filigrane
Laura Lamiel
09.02.2017 - 01.04.2017, vernissage 09.02.2017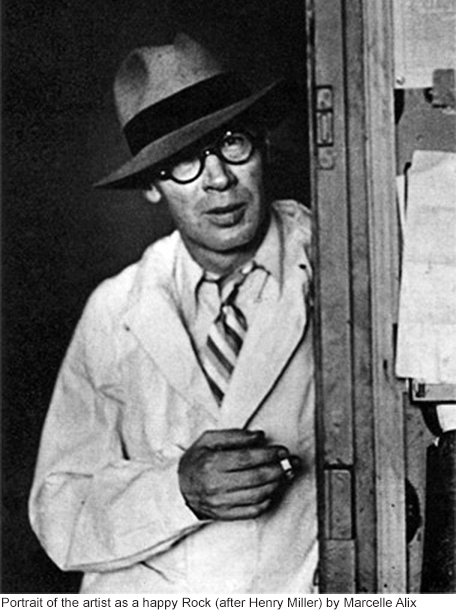 [en français plus bas]
In Henry Miller's "Black Spring", published in 1936, there is a short story, "The Angel is my Watermark", which Laura Lamiel, by fortunate coincidence, recently added to her book collection. This text quickly found its way in our recent conversations around the works we wanted to show today. It also relates to the fascinating series of "cells" and the installation of the very majestic "Figure IV" which was shown at the gallery in 2012. This exhibition is a whole, organized so as to include the dynamism of a creative process that's always finding new possibilities for observing realities unfold or fold, without truce.
Miller deals with the process of creation in the form of the somewhat banal story of a horse, drawn and then painted, whose appearance is maliciously delayed. I do not think Laura considers creation as a struggle as Miller does. Where they join, it seems to me, is in the writer's words, tinged with Oriental thought: "A simple sentence can contain all the struggles of a year". Miller hated to delete what he was producing, be it writing or painting. This watermark angel crossing all of Lamiel's work and which she also carries within her is a form of creation that never renounces, that absorbs anything and only gives back what's essential. It's a sense of vision without flaw that reminds us that at the bottom, at the bottom of everything, lost in "incendiary efforts", there is "the horse".
Having become so accustomed to be in the presence of these installations that the artist calls "cells" or "capture chambers", I had forgotten that their names spoke of something that is more visible when several items of these series are on display at the same time. These works reproduce, just like cells do; the definition of which associates them with the notion of small unit. "Monk's cell" or "chambrette" are the images that one superimposes on the abstract reality of cell life, they are its hidden dimensions, not detectable by the the naked eye. Through the use of stable materials, Laura Lamiel's works seek to make an absent body reappear. There it is! This body! Present in a structure that invites it while doubling it too, in a certain way. Painted steel' and copper's wonderful surfaces are eager to reflect the bodies and their fluids. Facing the work, what I see is the formal adaptation of a mental space, the kind of projection that maintains a touch with our body while being mobilized by the exercise of seeing. When in front of a painted steel cell, my body seems light for a while, while my mind is cluttered with images and then, blank. Nothing anymore. My eyes are rinsed. With copper, it's a different thing. Copper also has a color and a temperature but it is as if it carried them towards us, a corporeal and carnal address. Copper is a flesh or a skin, turned pink or scorched, slightly cold or purple, flaming. I remember a copper chair placed in front of a panel, made of the same material, resting on the wall. This installation, done for Brussels' La Verrière, in 2015, had motivated me to correspond with the artist trying to explain my fascination for this copper reflection. How it was at the same time terribly powerful and defiant, thick, dense, heavy. The reflection of the chair seemed to say: I am more than a chair. I am "an angel who kills time". I am what "overflows from the frame of ideas" as Miller would say.
It's curious to see how the image within the copper seems to have taken time to form, just as innumerable touches of pictorial matter make it possible to grasp a subject, to approach it through a materialization springing from the encounter between a searching mind and a material that's excited by the frictions and attentions so finely directed toward it. Laura Lamiel has a gift in choosing her materials as if they were conscious. She knows how to question and transform them into actors. This copper cell you are about to discover is the very image of a bare and naked presence from which one dares not really approach. Troubling vision indeed, that of this empty space delimited by large copper plates held by clamps. The fine copper bars which energize this void make me think of the arrows in the various pictorial representations of San Sebastian, so close to the translucent skin of the martyr; most of the time so mute also, when it comes to showing the encounter between the arrow-object and the flesh. As in Laura's cells, the point of junction takes place under the guise of a mystery. Looking at the large copper tracts of Laura's pieces is like trying to name a color that has become unstable in fighting the onslaught of a long fever, a color that could contain all of the others.
I recall the painted steel cell we presented in 2012. As a space in itself, it somehow canceled out the gallery's own space, leaving it vague and inactive. Copper has something more elegant to it, one imagines it more likely to match the warm tones of the gallery's floor. I imagine it soaking up what is on its side like a sponge, in a few furtive flashes, as it does with the colored shadows of visitors standing still or in motion. Copper could enter into the myths of painting that deal with life and its representation, allowing both to bathe in the same lake, in front of which one can attempt to separate all things (water, color, air, reflection, texture, surface, background, etc.) or mix everything up toward black.
With Laura Lamiel, darkness is never far away. Black has often settled down as a damp powder, a smoke, billowing the icy glints of enameled steel, or even: soot coming from a place where work is measured by the weight of the remaining dust. Black is also installed through the collection of personal objects that the artist integrates in her installations. She recently used it with dry pleasure at Musée des Beaux-Arts in Rennes to create an installation that was designed in several stages and allowed visitors to peruse years of research. This threefold installation was accessible from a point in the exhibition space where, if it had been in nature, would be the place where light is absent and where the path narrows so that it forces us to retreat. An entirely white cell and some fifty framed drawings, for many in heaps, not accessible, objects that revolved on themselves and a plate of copper bringing before us what we turned our backs to. There is no doubt that nothing can be erased; that many years of struggle are recounted in an installation, unless, as with Miller, we're facing a life of questioning, reflecting angels and visions.
CB
Laura Lamiel lives in Paris. La Verrière, Brussels (cur. Guillaume Désanges) ; The Kunstverein Langenhagen, Germany (cur. Ursula Schöndeling) ; La Galerie - art center, Noisy-le-Sec, France (cur. Emilie Renard) ; Musée d'Art Moderne de Saint-Etienne, France (cur. Anne Tronche, at the occasion of the AICA award) or Musée d'Art Moderne, Rio de Janeiro have all organised solo exhibition of her work. Her works were recently shown at The Rennes Biennale, FR (cur. François Piron), La Biennale de Lyon, FR (cur. Ralph Rugoff), Villa Vassilieff, Paris (cur. Mélanie Bouteloup and Virginie Bobin) Mac/Val, Vitry-sur-Seine, FR (cur. Frank Lamy), Fundacio Joan Miro, Barcelona and Centre Pompidou, Paris. Laura Lamiel is also represented by Silberkuppe in Berlin.
Special thanks to: Alessandra Guimarães, Victoria David, Guillaume Désanges (La Verrière – Hermès Fondation), François Orphelin
and also to Baptiste Pinteaux and Camila Renz, you'll be dearly missed!
Warm welcome to Franck Balland!

Dans le recueil « Printemps noir » d'Henry Miller publié en 1936, se trouve une courte nouvelle, « Je porte un ange en filigrane ! », que Laura Lamiel a annexé récemment à sa bibliothèque, par un heureux hasard.
Ce texte a vite trouvé sa place dans nos dernières conversations autour des œuvres que nous souhaitions montrer aujourd'hui et fait le lien avec la fascinante série de « cellules », depuis la très souveraine « Figure IV » exposée à la galerie en 2012. Cette exposition est une totalité organisée de façon à inclure le dynamisme d'un processus créatif qui toujours trouve de nouvelles possibilités pour observer une réalité se faire et se défaire sans trêve.
Le texte de Miller raconte comme une suite de péripéties le processus de création, sous la forme d'une peu banale histoire de cheval, dessiné puis peint, qui méchamment tarde à apparaître. Je ne crois pas que Laura envisage la création comme Miller, c'est-à-dire comme une lutte. Là où il me semble les retrouver tous deux, c'est dans les mots de l'écrivain, teintés de pensée orientale : « une simple phrase peut contenir toutes les luttes d'une année ». Miller détestait effacer ce qu'il produisait, écrits ou peintures. Cet ange en filigrane qui traverse tout l'œuvre de Laura, et qu'elle aussi porte en elle, c'est une forme de création qui ne renonce jamais, absorbe tout et restitue l'essentiel. C'est une vision sans défaut qui rappelle qu'au fond, au fond de tout, perdu dans d'« incendiaires efforts », il y a le cheval.
A force de me trouver en présence de ces installations que l'artiste nomme « cellule » ou « chambre de capture », j'avais oublié que leurs noms parlaient de quelque chose qui est davantage visible si on parvient à en voir plusieurs de ces deux séries. Ces œuvres se reproduisent, tout comme les cellules que la définition associe à une petite unité. « Cellule de moine » ou « chambrette » sont les images qui se superposent à la réalité abstraite de la vie cellulaire, sa dimension cachée, là où les choses s'activent sans que cela ne se voie à l'œil nu. Les œuvres de Laura Lamiel cherchent à travers des matériaux stables à faire réapparaître un corps absent. Il est là ce corps, présent dans une structure qui l'invite et le redouble d'une certaine manière. L'acier peint et le cuivre sont de merveilleuses surfaces promptes à réfléchir le corps et ses humeurs. Face à l'œuvre, ce que je vois c'est l'adaptation formelle d'un espace mental, le genre de projection qui maintient le contact avec notre corps mobilisé par cet exercice qui consiste à voir. Lorsque je suis devant une cellule en acier peint mon corps me paraît léger et mon esprit encombré d'images et cela pendant un moment, puis plus rien. J'ai l'œil rincé. Avec le cuivre, c'est différent. Il a aussi une couleur et une température, mais il les porte vers nous, comme une adresse corporelle et charnelle. Le cuivre est une chair ou une peau, tour à tour rose ou roussie, légèrement froide ou empourprée, embrasée. Je me souviens d'une chaise en cuivre posée devant un panneau fait du même matériau et reposant sur le mur. Cette installation, réalisée pour la Verrière à Bruxelles en 2015, m'avait poussée à écrire à l'artiste en essayant d'expliquer ma fascination pour ce reflet dans le cuivre, terriblement puissant et en même temps défiant. Ce reflet était épais, dense, lourd. Le reflet de la chaise semblait dire: je suis plus qu'une chaise. Je suis « un ange qui tue le temps ». Je suis ce qui « déborde du cadre des idées » comme dirait Miller.
C'est curieux comme l'image dans le cuivre semble avoir pris du temps à se former, tout comme les innombrables touches de matière picturale qui permettent de saisir un sujet, de l'approcher à travers une matérialisation venue de la rencontre entre l'esprit qui cherche et le matériau excité par tous ces frottements et ces attentions si finement dirigées. Laura Lamiel a le don de choisir des matériaux qui semblent doués de conscience. Elle sait si bien les questionner et les transformer en acteurs. Cette cellule de cuivre que vous allez découvrir est l'image même d'une présence éclatante et nue de laquelle on n'ose véritablement s'approcher. Troublante vision que cet espace vide délimité par ces grandes plaques de cuivre tenues par des serre-joints. Les fines barres de cuivre qui dynamisent ce vide me font penser aux flèches des différentes représentations en peinture du Saint-Sébastien, si proches de la peau translucide du martyr et si peu bavardes, le plus souvent, lorsqu'il s'agit de montrer la rencontre entre l'objet-flèche et la chair. La rencontre a lieu comme dans la cellule de Laura sous le couvert d'un mystère. Regarder les grandes étendues de cuivre des pièces de Laura, c'est comme chercher à nommer une couleur devenue instable sous les assauts d'une longue fièvre, une couleur qui pourrait contenir toutes les autres.
Je repense à la cellule d'acier peint que nous avions présentée en 2012. C'était un espace en soi qui annulait celui de la galerie, le laissant vague et inactif. Le cuivre a quelque chose de plus habillé, on l'imagine davantage s'accorder avec les tons chauds du sol de la galerie. Je l'imagine boire comme de la mie de pain ce qui se trouve à ses côtés, en quelques éclats furtifs, de même que les ombres colorées des visiteurs à l'arrêt ou en mouvement. Le cuivre pourrait entrer dans les mythes de la peinture qui se soucient du vivant et de sa représentation, laissant les deux se baigner dans le même lac, devant lequel on peut s'amuser à tout séparer (eau, couleur, air, reflet, texture, surface, fond, etc.) ou tout mélanger, jusqu'au noir.
L'obscurité n'est jamais loin chez Laura Lamiel, le noir est souvent venu se déposer comme une poudre humide, une fumée boulottant les reflets glacés de l'acier peint ou encore de la suie venue d'un endroit où le travail se mesure aux kilos de poussière restante. Ce noir s'installe aussi grâce à la collection d'objets personnels que l'artiste intègre dans ses installations. Récemment, l'artiste en usait avec un plaisir sec pour créer au Musée des beaux-arts de Rennes une installation conçue en plusieurs étapes, permettant aux visiteurs de traverser des années de recherche. Cette installation en trois temps était accessible à un endroit de l'espace d'exposition qui, si on se trouvait dans la nature, serait celui où la lumière s'absente et où le chemin se rétrécit jusqu'à nous forcer à repartir en arrière. Une cellule toute blanche, une cinquantaine de dessins encadrés pour beaucoup entassés et non accessibles, des objets qui tournent sur eux-mêmes et une plaque de cuivre qui ramène devant nous ce à quoi nous tournons le dos. Nul doute que rien ne s'efface et que se racontent en une installation plusieurs années de « lutte », à moins que ce ne soit une vie de questionnements qui, comme chez Miller, reflètent anges et visions.
CB
Laura Lamiel vit à Paris. Ses oeuvres ont récemment été montrées aux Ateliers de Rennes, Biennale d'art contemporain (cur. François Piron), à la Villa Vassilieff, Paris (cur. Mélanie Bouteloup et Virginie Bobin), à la Verrière, Bruxelles (cur. Guillaume Désanges), au Kunstverein Langenhagen (cur. Ursula Schöndeling), à La Galerie, centre d'art de Noisy-le-Sec (cur. Emilie Renard), au Musée d'Art Moderne de Saint-Etienne (cur. Anne Tronche, dans le cadre du prix AICA), à la Biennale de Lyon (cur. Ralph Rugoff), au MAC/VAL, Vitry-sur-Seine (cur. Frank Lamy), à la Fondation Joan Miro, Barcelone et au Centre Pompidou, Paris. Laura Lamiel est aussi représentée par la galerie Silberkuppe à Berlin.
Remerciements à : Alessandra Guimarães, Victoria David, Guillaume Désanges (La Verrière – Hermès Fondation), François Orphelin
mais également à Baptiste Pinteaux et Camila Renz qui vont atrocement nous manquer.
Bienvenue à Franck Balland !