Vert monument
Marie Voignier
02.06.2017 - 22.07.2017, vernissage 02.06.2017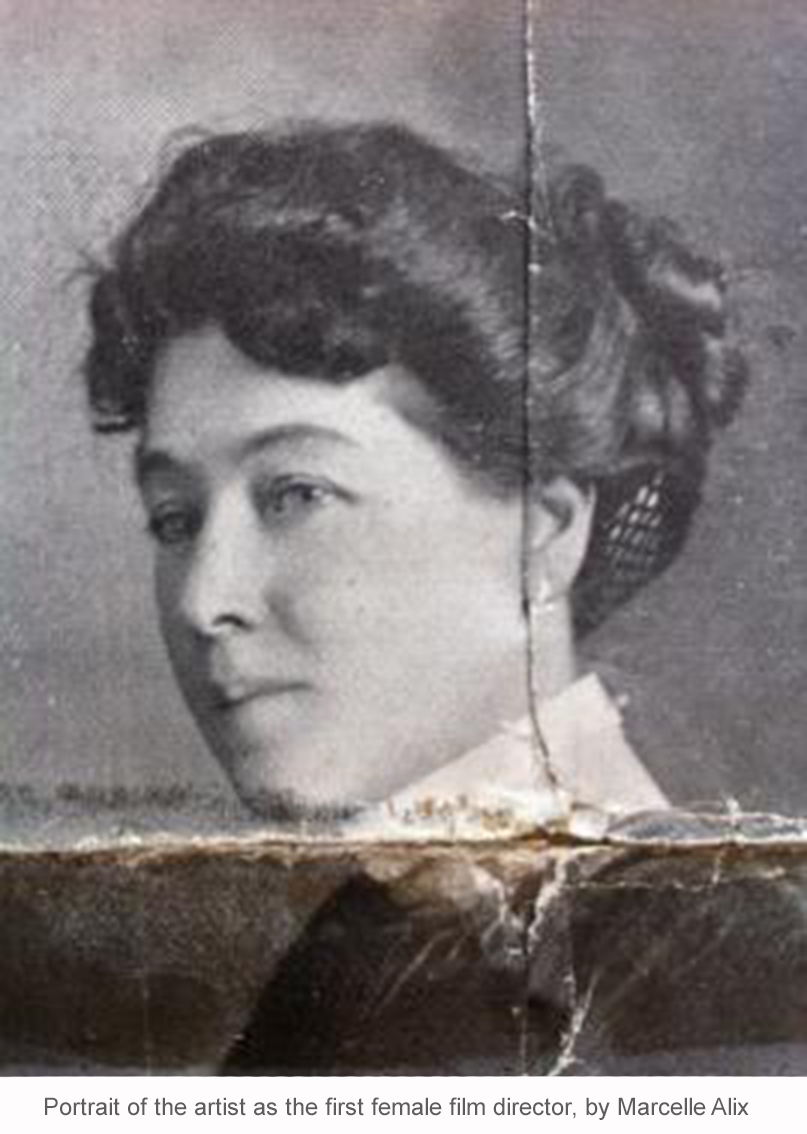 [plus bas en français]

According to Eduardo Viveiros de Castro, in a text that Marie Voignier sent us while preparing this exhibition: "the Other of the Others is always other". The Brazilian anthropologist's thought on equivocation contradicts the popular saying: "friends of my friends are my friends"; the anthropological knowledge process is not a logical translation of one system into another but a possibility to position oneself "in between", an attempt to "exist among". The Other of 'our' Others is not us; there's no equivalence implied. Failure of the rationalist thought, anguish in the face of a world whose immensity and complexity become bigger and bigger to us in the light of the ever more rapid spread of information about it. Preserving equivocation at the heart of this thought on complexity means allowing the Other to retain its status, its point of view on the world.
The shooting of her film The Mokélé-Mbembé Hypothesis, led Marie Voignier to Cameroon for the first time in 2010. She was then accompanying cryptozoologist Michel Ballot in a forest on the edge of a large river, on the footsteps of a fantastic animal. Encounters she made then made her conceive a new project taking an interest in landscape as monument. This is how she returned to eastern Cameroon in 2015, to meet the men and women whose path she'd crossed on her previous shoot. With the idea to better understand, this time, the region's past, which had seen conflicts opposing the German and French colonial powers before the national army fought rebels, but had also been an emblematic location for organized forced labor, first in German concessions, then by the French companies, lasting until after World War II. For her research, she conducted a series of interviews which have been gathered in the book La Piste rouge (ed. B42), on display in the reading room set up for the exhibition. The book gives a historical context to both screened films: Tinselwood, shown in the gallery's first space, is an ode to the living Cameroonian forest, abundant with signs.

Although Marie Voignier took inspiration from the interviews transcribed in La Piste rouge to write the dialogues of her film, it first of all recalls landscape painting. There is a certain romanticism in the way the artist's camera focuses on the atmosphere of the tropical forest, its perennial contrasts (the red soil of the track and vegetation's tender green), the sensuality of the contact with the living vegetation, its deafening insect sounds, its usage and mysteries: it appears multiple, both a source of subsistence and a place for the elaboration of witchcraft practices. As in some films by Claire Denis, landscape is the protagonist of the story being told. The characters recount, live and operate the forest. History of southeastern Cameroon identifies with it. The film depicts a past and a present that have often been simplified by European accounts: in Tinselwood, they are literally embodied by people met on location who 'enact' their own reality.* In Marie Voignier's work, the dominant subjectivity of 'those filming' is not substituted for the subjectivity of 'those filmed' (which is sometimes a consequence of the use of voice-over in documentary practice): in this instance, the poetic reconstitution taking place is about the relationships of the forest to its users; it is about the multitude of meanings and stories they can produce.

The images of Je waka, je filme, the second film, shown in the basement of the gallery, were taken by Noël Pial, a member of the Tinselwood crew who also acted as a translator between the artist and those who were interviewed for the book's publication. They push the story's embodiment a little further: handing the camera to someone who's usually part of 'those filmed' turns the focus around; it emphasizes the artist's emancipating intentions.

In the wake of philosopher Geneviève Fraisse's work, Marie Voignier reconstructs her location's different histories, past and present—in other words, its historicity—in order to distance herself from the binary narratives that strive to build domination systems of One (usually: rational, male and white) on the Other (exoticized, racialized, sexualized). On the contrary, the exhibition, through the subjectivities it brings into play, shows how much we are always Others to the Other that we make up. It finds the means to make these different points of views circulate, thus building a real monument to the Cameroonian forest albeit, not one of those that commemorate on the basis of a past set by a national narrative but on the contrary, a living and critical homage.
IA

*One of Marie Voignier's first realizations, Going for a Walk, also taking place in a forest, literally illustrated this process: the artist had interviewed an actress about her daily life before asking her to reenact their conversation several times.
Born in 1974, Marie Voignier lives in Paris. Her video work has recently been presented in various exhibitions and programs: Realness, Nouveau Musée National, Monaco; Une histoire des années 80 à nos jours, Centre Pompidou, Paris/Haus der Kunst, Munich and North Korean Perspectives, Museum of Contemporary Photography, Chicago and the Ricard Award in Paris. She took part in the Triennale, Palais de Tokyo, Paris (2012), the Rennes (2012) and Berlin Biennials (2010). Her films are regularly take part in festivals: two of them received awards at FID Marseille, while Tinselwood was selected to be screened at the Berlinale this year. She is currently participating in the International Exhibition and "Special Projects" of the 57th Venice Biennale (Christine Macel, cur.) Her book La Piste rouge is being published by Editions B42 on the occasion of Vert monument, with a preface by historian Catherine Coquery-Vidrovitch. A solo exhibition of her work will open in September at Les Moulins de Paillard (FR).

Save the dates!
>Public program during the exhibition

> Tuesday, June 6
sessions start at 6:15, 7:15 and 8:15 pm
Hax Pax Max, a performance and screening session imagined by Marie Voignier, for the Caro Sposo evenings
Cinémathèque Robert Lynen, 11 rue Jacques Bingen, 75017 Paris

> Friday, June 23, 7:30 pm
Marie Voignier invites Pascale Obolo, artist and founder of online magazine Afrikadaa: performed screening and round table with the artists
Marcelle Alix

> Wednesday, June 28, 7 pm
Launch of La Piste rouge, in the presence of Anaïs Kien
La Petite Egypte bookshop, 35 rue des Petits Carreaux, 75002 Paris

> Wednesday, July 5, 7:30 pm
Marie Voignier invites Thomas Deltombe, co-author (with Manuel Domergue and Jacob Tatsitsa) of La Guerre du Cameroun, ed. La Découverte, 2016
Marcelle Alix
Tinselwood, 2017, 82 min.
Producer: Eugénie Michel-Villette
DOP: Thomas Favel
Sound: Marianne Roussy
Assistant director: Noël Pial
Sound mixing and sound design: Thomas Fourel
Editor: Marie Voignier
Colorist: Yannig Willmann
Translation: Noël Pial (Baka, Bakwélé et Bangando), Philippe Farah (English)
Distribution: Vendredi
Production: Les Films du Bilboquet, Bonjour Cinéma, joon films
With the support from "Fonds d'Aide à l'Innovation" of CNC
and from "commission mécénat" of Fondation Nationale des Arts Graphiques et Plastiques, FNAGP

La Piste rouge received support from Centre National des Arts Plastiques ("aide aux galeries/ publication") and from Fondation d'Entreprise Ricard.
Special thanks to: Salomé Jouin, Eléonore Cheneau, Thomas Deltombe, François Orphelin, Marie Canet et Vassilis Salpistis.
--

« L'Autre des Autres est toujours autre » selon un texte d'Eduardo Viveiros de Castro que Marie Voignier nous a envoyé pendant la préparation de l'exposition. La pensée sur l'équivoque développée par l'anthropologue brésilien contredit l'adage populaire « les amis de mes amis sont mes amis » : le système de connaissance anthropologique n'est pas la traduction logique d'un système dans un autre, il est la possibilité de se placer entre, d' « exister parmi ». L'autre de "nos" autres n'est pas nous. Il n'y a pas d'équivalence. Echec de la pensée rationaliste, angoisse face à un monde dont l'immensité et la complexité se révèlent toujours plus grands à nos yeux, à mesure de la propagation toujours plus rapide de l'information à son sujet. Préserver l'équivoque au cœur de cette pensée de la complexité, c'est permettre à l'Autre de conserver son statut, son point de vue sur le monde.
Le tournage de son film L'hypothèse du Mokélé-Mbembé a conduit Marie Voignier pour la première fois au Cameroun, en 2010. Elle accompagnait le cryptozoologue Michel Ballot sur les traces d'un animal fantastique dans une forêt au bord d'un large fleuve. Les rencontres qu'elle y fit la poussèrent à former un nouveau projet qui s'intéresserait à ce paysage comme monument. C'est ainsi que l'artiste retourna dans l'Est camerounais en 2015, à la rencontre des hommes et des femmes dont elle avait croisé le chemin sur son précédent tournage. Avec l'idée cette fois de mieux comprendre le passé de la région, théâtre de conflits opposant puissances coloniales allemande et française puis armée nationale et rebelles, mais aussi lieu privilégié du travail forcé organisé d'abord dans les concessions allemandes puis par les compagnies françaises, qui perdura jusqu'après la Seconde guerre mondiale. Dans ce but, elle mena une série d'entretiens publiés dans le livre La Piste rouge (éd. B42), accessible dans le salon de lecture aménagé pour l'exposition. L'ouvrage offre un contexte historique aux deux films projetés : Tinselwood, présenté dans le premier espace de la galerie est une ode à la forêt camerounaise vivante, foisonnante de signes.

Si Marie Voignier s'est inspirée des entretiens retranscrits dans La Piste rouge pour écrire les dialogues de son film, ce dernier rappelle d'abord la peinture de paysage. Il y a du romantisme dans la façon dont la caméra de l'artiste s'attache à l'atmosphère de la forêt tropicale, à ses contrastes vivaces (le rouge de la piste et le vert tendre de la végétation), à la sensualité du contact avec le vivant végétal, à ses sons d'insectes assourdissants, à ses usages, à ses mystères : elle apparaît multiple, à la fois source de subsistance et lieu d'élaboration de pratiques sorcières. Comme dans certains films de Claire Denis, le paysage est le protagoniste de l'histoire. Les personnages racontent, habitent, travaillent la forêt. L'histoire du sud-est camerounais s'identifie à elle. Le film déploie en effet une histoire et un présent souvent simplifiés par les récits européens : dans Tinselwood, ils sont littéralement incarnés par les personnes croisées sur les lieux, qui « jouent » leur réalité.* Dans le travail de Marie Voignier, il n'y a pas de substitution de la subjectivité des "filmés" par la subjectivité dominante du "filmant" (conséquence parfois de l'usage de la voix-off dans les pratiques documentaires) : la reconstitution poétique qui a lieu ici est celle des relations de la forêt à ses usagers, et de la multitude de sens et d'histoires qu'elle peut produire.

Les images du second film montré au sous-sol de la galerie, Je waka, je filme ont été tournées par Noël Pial, membre de l'équipe de tournage de Tinselwood, qui a également joué le rôle de traducteur entre l'artiste et les personnes interviewées pour les entretiens de la publication. Elles poussent l'incarnation de cette histoire un peu plus loin : le fait de donner la caméra à celui qui fait habituellement partie des "filmés" procède à un retournement du regard qui souligne les intentions émancipatrices de l'artiste.

Dans le sillage des travaux de la philosophe Geneviève Fraisse, Marie Voignier reconstitue différentes histoires de ce lieu, passées et présentes — en un mot son historicité — afin de s'éloigner des récits binaires qui s'évertuent à fabriquer des systèmes de domination de l'Un (en général rationnel, masculin et Blanc) sur l'Autre (exotisé, racisé, sexualisé). Bien au contraire, l'exposition, par les subjectivités qu'elle met en jeu, montre à quel point nous sommes toujours Autres pour l'Autre que nous fabriquons, et trouve les moyens de faire circuler ces différents points de vue. En ce sens, elle construit un véritable monument à la forêt camerounaise : pas de ceux qui commémorent en s'appuyant sur un passé fixé par le récit national mais un hommage vivant et critique.
IA
*Une des premières réalisations de Marie Voignier, Going for a Walk, située également dans une forêt, illustrait littéralement ce procédé : l'artiste avait interrogé une comédienne sur son quotidien, avant de lui faire rejouer plusieurs fois cet entretien.
Née en 1974, Marie Voignier vit à Paris. Son travail vidéo a été présenté dans différentes expositions et programmes récemment: Realness, Nouveau Musée National, Monaco ; Une histoire des années 80 à nos jours, Centre Pompidou, Paris/Haus der Kunst, Munich, North Korean Perspectives, Museum of Contemporary Photography, Chicago et le Prix Ricard à Paris. Elle a participé à la Triennale, Palais de Tokyo, Paris, à la Biennale de Rennes (2012) et à la Biennale de Berlin (2010). Ses films figurent régulièrement dans les festivals : deux d'entre eux, Hinterland et Tourisme International ont été primés au FID Marseille et Tinselwood a été sélectionné pour la Berlinale en 2017. Elle participe en ce moment à l'exposition internationale et aux « special projects » de la 57ème Biennale de Venise (cur. Christine Macel). Son ouvrage La Piste rouge est paru aux éditions B42 à l'occasion de l'exposition Vert monument, avec une préface de l'historienne Catherine Coquery-Vidrovitch. Une exposition personnelle ouvrira en septembre 2017 aux Moulins de Paillard (FR).

Save the dates!
> programme de rencontres pendant la durée de l'exposition

> mardi 6 juin, séances à 18h15, 19h15 et 20h15
Hax Pax Max, une soirée de performance et de cinéma imaginée par Marie Voignier, dans le cadre des soirées Caro Sposo
Cinémathèque Robert Lynen, 11 rue Jacques Bingen, 75017 Paris

> vendredi 23 juin, 19h30
Marie Voignier invite Pascale Obolo artiste et fondatrice de la revue Afrikadaa : projection performée et table-ronde avec les artistes
Marcelle Alix

> mercredi 28 juin, 19h
sortie de La Piste rouge, en présence de Anaïs Kien
Librairie La Petite Egypte, 35 rue des Petits Carreaux, 75002 Paris

> mercredi 5 juillet, 19h30
Marie Voignier invite Thomas Deltombe, co-auteur avec Manuel Domergue et Jacob Tatsitsa de La Guerre du Cameroun, ed. La Découverte, 2016
Marcelle Alix
Tinselwood, 2017, 82 min.
productrice: Eugénie Michel-Villette
image: Thomas Favel
son: Marianne Roussy
assistant réalisatrice: Noël Pial
montage son et mixage: Thomas Fourel
montage: Marie Voignier
étalonnage: Yannig Willmann
traduction: Noël Pial (Baka, Bakwélé et Bangando), Philippe Farah (anglais)
distribution: Vendredi
production: Les Films du Bilboquet, Bonjour Cinéma, joon films
Avec le soutien du Fonds d'Aide à l'Innovation du CNC
et le soutien de la commission mécénat de la Fondation Nationale des Arts Graphiques et Plastiques, FNAGP

La Piste rouge a reçu le soutien à la publication / aux galeries du Centre National des Arts Plastiques et celui de la Fondation d'Entreprise Ricard.
Remerciements à : Salomé Jouin, Eléonore Cheneau, Thomas Deltombe, François Orphelin, Marie Canet et Vassilis Salpistis.