parfois un peu beaucoup
Armineh Negahdari
07.09.2023 - 07.10.2023, vernissage 07.09.2023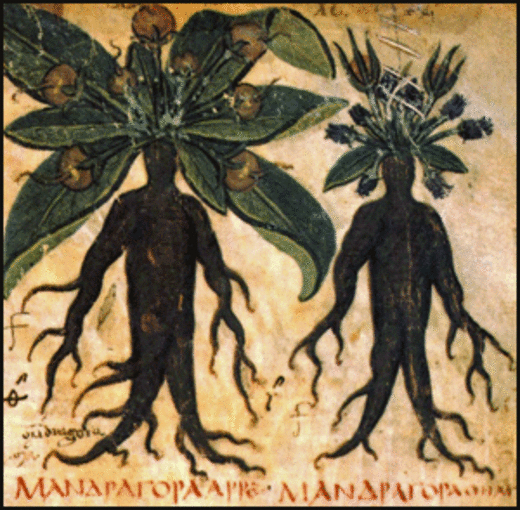 + screening Lola Gonzàlez, Appelle Moi

I will show you fear in a handful of dust.
Je vous montrerai la peur dans une poignée de poussière.
T.S Eliot, The Waste Land
en français plus bas
Armineh Negahdari and Lola Gonzalèz express very directly what they feel. What they have in common is the precious time they spend listening to themselves, with the aim of seeing themselves and the world as it is, rather than as we would like to see it. With Armineh, this desire to connect deeply with life involves intense production in the studio, to the point of saturating the floor with drawings in order to make full use of her ability to give without dominating life. For Lola, probing her own vision of the world comes down to connecting with that of others, proposing a relationship of respect, commitment and trust that is nurtured by collective action and emotional involvement, with no time limit. Armineh sides with writer and filmmaker Ebrahim Golestan, telling us that like him, she has no trouble with the night. The difficulty is waiting until morning. You have to be patient to move towards light, just as you have to be tenacious to commit yourself, as Lola does, to an ethics of love nowadays.

I will show you fear in a handful of dust.
T.S Eliot, The Waste Land
CB : This quote, spotted in one of my summer readings*, helps me to reflect on the drawings and sculptures of Armineh Negahdari as well as on Lola Gonzalèz?s film Appelle-moi  [Call me].
There are a number of reasons that prompt me to use these words as a link to think about the ways in which these two storyteller-artists co-produce reality by subjectively seeking to create multiple versions of the surrounding world, which is characterised by disorder, violence and collapse. They respond to this reality with stories of context. Stories they do not overlook, both out of necessity and social awareness. We share this need. That?s what it takes to keep fear at a distance: to bear witness, to tame and to bring to life an environment, to align oneself with what exists and what is lost. Far from being innocent, the works of Armineh and Lola deploy limited means of production. While Armineh organises dust of graphite, of charcoal and oil pastel, she adds to the idea of remains (or of "handful of dust") whimsical forms produced in a desert of sand, where we end up encountering, hidden within the work, a deep desire to believe in spite of everything. Each different piece of paper or canvas becomes the medium for other materials: an emotional fabric that is familiar to us. Thereby, the world that is so often separated from us, enters us and makes us more active. Lola is aware of the obstacles that need to be eliminated if better communication is to be established between human beings, and a spiritual relationship is to form and cement images into a life system. A language that is invented and then reinterpreted can help. These spiritual values, this unprofitable bond with a being or an object, are hard to embody, which is why, in return, we need to be prepared to receive a work of art. It?s always easier to judge a work than to immerse ourselves in it. To love and to believe involves putting fear at a distance, to avoid being indifferent or powerless. Armineh shows this with dry forms whose precise outlines, colours, inside and flavours one has to imagine, with delight. Lola films this process through two portraits of women who haunt the landscape with their knowledge, their ubiquitous presence, their empathy and their humour.

IA : Positioning ourselves inside a work rather than as an external judge is a good way of defining how, I believe, we consider the gallery?s work. To be with Armineh at the heart of her drawing practice is to realise the extent to which humans and stones, animate and inanimate beings are all part of the same logic. At least in terms of representation as Armineh practises it. Looking at a work of art from the inside also means gaining easier access to the representations of the world that are at stake in its making. Thus, in the works of Armineh and Lola, we perceive a form of contemporary animism: a landscape and a human voice become equivalent, a body is just a few strokes away from being a stone or a fruit. Their practice?s poor production means could be described as a link to conceptual or minimal forms from the past. Instead, I?d like to link them to a deliberately forward-looking desire to turn towards our immediate future: what will be left of the human in a world that is in the grip of disasters? The suggested way out is a scattered, stone or forest being, existing only through its voice or its sketched outline, consisting of scraps of fabric (as with Armineh?s new sculptures). A being that has abandoned all productive, competitive will and is no longer in control of everything. A spirit that haunts the world it has destroyed.

*Jean-Christophe Cavallin, Valet noir, Éditions Corti, 2021
translation: Callisto McNulty

Armineh Negahdari was born in 1994 in Tehran (Iran) and currently lives in Clermont-Ferrand (France). She received a Master's degree in painting from the University of Art and Architecture of Tehran in 2019 and a Higher National Diploma of Plastic Expression at École Supérieure d'art de Clermont-Ferrand in 2022. Since then, she has participated to the 16th edition of nopoto in Paris, and to the 28th edition of Première which included a group exhibition at Meymac art center (France) from 30.10.22 to 15.01.23 and a show at Centro de Arte Oliva in Sao Joao da Madeira from 8.04 to 16.06.23. Her work is currently shown at Grand Café in Saint-Nazaire (France) in the group exhibition "Souvenir Nouveau" (cur. Anne Bonnin), displayed until 10.09.202

Born in Angoulême (France) in 1988, Lola Gonzàlez lives in Paris. She graduated from the Lyon School of Fine Arts in 2012 and is currently a resident of Pavillon Neuflize OBC, Palais de Tokyo's creative laboratory, which displayed her work several times within its walls. She recently was a part of Bordeaux contemporary art museum's collective show "Antéfutur" (7.04.23 - 3.09.23) and will present her next film entitled "Mouradia" (2023) at the cultural center Labanque in Béthune (France), which show "A nos élans" will open on 14.09.23.
Warmest thanks to: Clotilde Beautru, Romain Grateau, Chloé Poulain, Louise Toth et Josselin Vidalenc.
Armineh Negahdari would like to thank Aurélie Voltz, Gyan Panchal, Vincent Caumon, Marion Robin, Maryam Zarepour et Parviz Negahdari.
Lola Gonzalèz would like to thank Martine Michard, Pascale Gadon Gonzalèz, Malak Maatoug, Nour, family, friends and the gallery Marcelle Alix.

--

Armineh Negahdari et Lola Gonzalèz manifestent très directement ce qui les traverse. Elles ont en commun ce temps précieux qu'elles prennent pour s'écouter dans le but de se voir soi-même et voir le monde tel qu'il est plutôt que tel qu'on voudrait le voir. Chez Armineh, cette volonté d'entrer en contact profond avec la vie passe par une production intense d'atelier, jusqu'à saturer le sol de dessins pour pleinement utiliser sa capacité à donner sans la dominer. Pour Lola, sonder sa propre vision du monde revient à se connecter à celle des autres, à proposer une relation de respect, d'engagement et de confiance qui s'épanouit dans l'action collective et l'investissement affectif, sans limite de temps. Armineh se met du côté de l'écrivain et cinéaste Ebrahim Golestan en nous précisant qu'elle aussi n'a aucun problème avec la nuit. La difficulté, c'est d'attendre le matin. Il faut être patient pour aller vers la lumière, comme il faut être tenace pour s'investir aujourd'hui, comme le fait Lola, dans une éthique de l'amour.

I will show you fear in a handful of dust.
Je vous montrerai la peur dans une poignée de poussière.
T.S Eliot, The Waste Land

CB : Cette citation repérée dans une de mes lectures de l?été* aide ma réflexion à circuler autant du côté des dessins et sculptures d?Armineh Negahdari que de celui du film de Lola Gonzalèz intitulé Appelle-moi.
Plusieurs raisons me poussent à emprunter ces mots comme trait d'union pour réfléchir aux manières qu?ont ces deux artistes-conteuses de co-produire le réel en s?attachant subjectivement à créer de multiples versions du monde alentour qui dit désordre, violence et effondrement. Ce à quoi elles répondent par des histoires de contextes. Des histoires qu?elles n?ignorent pas, par besoin et par conscience sociale. Un besoin que nous partageons. C?est cela aussi mettre la peur à distance : témoigner, apprivoiser et animer un milieu, s?accorder à ce qui existe et à ce qui est perdu. Armineh et Lola font preuve d?une grande économie de moyens dans leurs propositions qui n?ont rien d?innocent. Si Armineh organise la poussière de graphite, de fusain et de pastel gras, elle superpose à cette idée de restes (ou de "poignée de poussière") des formes capricieuses cultivées dans un désert de sable, où l'on finit par rencontrer, caché à l?intérieur de l??uvre, un profond désir de croire en dépit de tout. Chaque différent papier, chaque bout de toile est le support d?une autre matière : un tissu émotionnel qui ne nous est pas étranger. Ainsi, le monde, si souvent séparé, entre en nous et nous rend plus actifs et actives. Lola est consciente des obstacles qu?il faut supprimer pour qu?une meilleure communication s'établisse entre les êtres humains, pour qu?un rapport spirituel se fonde et cimente les images en un système de vie. Une langue inventée puis réinterprétée peut aider. Ces valeurs spirituelles, ce lien non rentable avec un être ou un objet est éprouvant à matérialiser, c'est pourquoi, en retour, il faut se préparer à recevoir une ?uvre. Il est toujours plus facile de juger d?une ?uvre que de s?en imprégner. Aimer et croire pour mettre la peur à distance, pour ne pas être indifférent·es ou impuissant·es. Armineh le montre avec des formes sèches dont il faut imaginer, non sans plaisir, les contours exacts, les couleurs, l?intérieur, la saveur. Lola le filme en plaçant deux portraits de femmes en creux qui hantent le paysage par leurs connaissances, leur omniprésence, leur empathie et leur humour.

IA : Se positionner à l?intérieur d?une ?uvre plutôt que comme juge extérieur, c?est une bonne définition de la façon dont nous considérons je crois, le travail de la galerie. Etre avec Armineh au c?ur de sa pratique du dessin, c?est se rendre compte à quel point humains et pierres, êtres animés et inanimés relèvent d?une même logique. Du moins sur le plan de la représentation telle qu?elle la pratique. Regarder un travail artistique depuis l?intérieur, c?est aussi accéder plus aisément aux représentations du monde en jeu dans son élaboration. Ainsi, on décèle chez Armineh comme chez Lola, une forme d?animisme contemporain : un paysage et une voix humaine recèlent une équivalence, un corps est à quelques traits de n?être qu?une pierre, qu?un fruit.  On pourrait parler de leur économie de moyen comme un lien à des formes du passé, conceptuelles ou minimales. J?ai plutôt envie de les relier à une volonté délibérément prospective de se tourner vers ce qui fait notre futur immédiat : que restera-t-il de l?humain dans notre monde en proie à la catastrophe ? L?issue proposée est un être diffus, pierre ou forêt, qui n?existe plus que par sa voix ou son contour esquissé, formé de rebus de tissus (comme dans les nouvelles sculptures d?Armineh). Un être qui a abandonné toute volonté productive, compétitive et n?est plus maître de tout. Un esprit qui hante le monde qu?il a détruit.

*Jean-Christophe Cavallin, Valet noir, Éditions Corti, 2021
Armineh Negahdari est née en 1994 à Téhéran et vit aujourd'hui à Clermont-Ferrand. En 2019, elle intègre le Master 2 en peinture de l?Université de Téhéran. Elle poursuit ses études en France et obtient en 2022 un DNSEP à l?École supérieure d?art de Clermont Métropole. Elle a participé depuis à la 16ème édition de nopoto à Paris, ainsi qu?à la 28ème édition de Première au centre d?art contemporain de Meymac (30.10.22 - 15.01.23) suivie d?une nouvelle présentation au Centro de Arte Oliva à Sao Joao da Madeira (8.04 - 16.06.23). Elle est actuellement exposée au Grand Café de Saint-Nazaire au sein de l'exposition "Souvenir Nouveau" (cur. Anne Bonnin), visible jusqu'au 10.09.2023.
Née à Angoulême en 1988, Lola Gonzàlez vit à Paris. Diplômée des Beaux-Arts de Lyon en 2012, elle est actuellement résidente du Pavillon Neuflize OBC, le laboratoire de création du Palais de Tokyo, qui a présenté son travail à plusieurs reprises au sein de ses murs. Elle a récemment participé à l'exposition collective "Antéfutur" présentée au musée d'art contemporain de Bordeaux (7.04.23 - 3.09.23) et présentera son prochain film intitulé "Mouradia" (2023) au centre culturel Labanque de Béthune, dont le vernissage de l'exposition "A nos élans" aura lieu le 14.09.23.


Remerciements chaleureux à : Clotilde Beautru, Romain Grateau, Chloé Poulain, Louise Toth et Josselin Vidalenc.
Armineh Nagahdari remercie Aurélie Volt, Gyan Panchal, Vincent Caumon, Marion Robin, Maryam Zarepour et Parviz Negahdari.
Lola Gonzalèz remercie Martine Michard, Pascale Gadon Gonzalèz, Malak Maatoug, Nour, la famille, les ami·es et la galerie Marcelle Alix.