Redevenir soleil
Gyan Panchal
05.02.2015 - 04.04.2015, vernissage 05.02.2015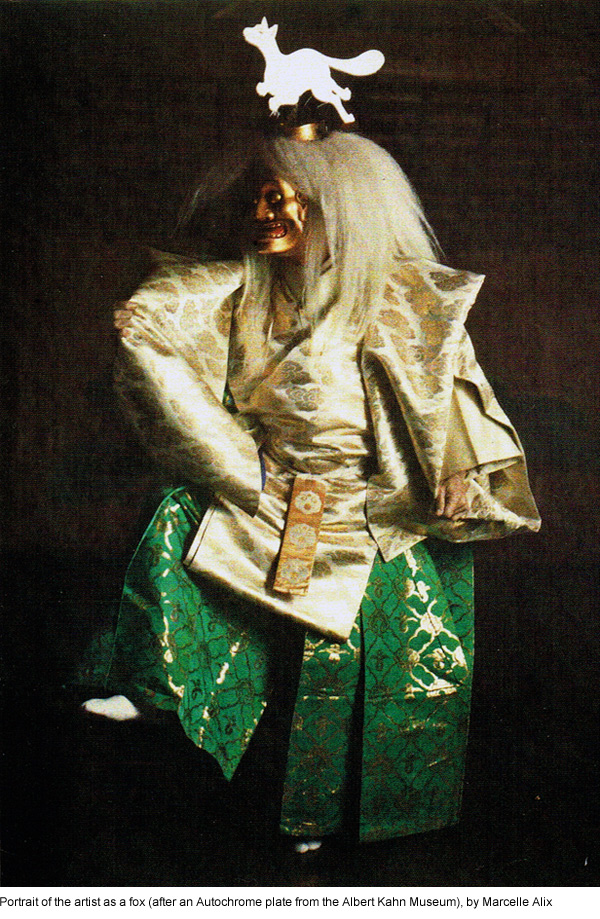 [en français plus bas]

By associating Gyan Panchal with our program, we feel more than ever the difficulty to adjust our words to an actual practice. Whatever the roots of a work may be — if indeed they do exist — it is less the verbal knowledge that matters to us than a certain form of silent certainty that we feel facing it; and this silence, this certainty, may never be twice the same in one single life. Whether in his gestures, or in the look he takes at the surrounding world, what seems to characterize Gyan Panchal is his precision; the time rigor takes to become weightless. If we'd had the choice, we'd probably have asked Francis Ponge to write this text. From the poem The Crate, we imagine what he may have described: "at the corners of every street leading to the market, it gleams with the unassuming lustre of slivered pine. Still brand new and somewhat aghast at the awkward situation, dumped irretrievably on the public thoroughfare, this object is most appealing, on the whole — yet one whose fate doesn't warrant our overlong attention."
This exhibition promotes the idea that a renewed life and work situation, outside of a town area, can enable the artist to go further than what he knows, further than his past experiences and those ill-preconceived ideas. Since he developed an actual repertoire of gestures, gestures slowly converging towards an abstract sculpture favoring a state of surface, the artist has looked back at the distance he has traveled. Until 2012, the works were telling their own making in a discreet way. The hand of the artist seemed to have barely left the work at the moment of the exhibition. The simple, yet fundamental question of knowing how a sculpture can stand erect produced works whose form depended on the intrinsic qualities of the synthetic materials used. Little by little, it was about finding the moment when a piece would work in itself and in the space. The gestures sometimes consisted in wiping pigments on a foam board to reveal the folding process, or grinding insulating material to disclose a new surface, in the tradition of Process Art à la Barry Le Va.

If DIY is still crucial in Panchal's art, it is not nourished by the quasi-exclusive use of building materials any longer. He progressively separated himself from a very urban context to adopt the position of a cautious observer of nature, concentrating on what the visible holds hidden. He splits opens hive bodies like we crash a door open, which would reveal an until-then closed space. The objects salvaged by Gyan Panchal are subtly distorted and they play, in his own words, the parts of "cesuras and hyphens" between different kingdoms. They resemble that rural environment which he perceives as fractioned, rugged and generating impossible encounters. New questions arise. What feeling do we project into nature? How do we work with it, without making it into a book, a poem or a myth designed for our own use? Can we forget that a landscape can be seen as pastoral, idyllic or wild like a never-ending scream?

The exhibition entitled Which is Not Turned Towards Us, presented from September to November 2014 at the contemporary art center in Carjac, was able — the artist acting there as a stage director — to ask those questions without eluding the delicacy and violence that go with them. All the works of the Carjac exhibition announced the artist's desire to place himself face front to nature, or rather to the idea one makes of it, through diverse rural activities like beekeeping, hunting, farming and — more democratically — hiking. If the myths of metamorphosis are never far, they match an intentionality that Panchal dreams of leaving behind. The use of the hide, a sort of tent whose canvas represents in a hyperrealistic way the characteristics of the forest, and that is used by the hunter or the photographer to see without being seen, could be the perfect metaphor of what seems to haunt the exhibition, into the underground gallery, into the outer-worldly light: to melt into a territory until full disappearance, through cultural forms, which, losing their focus, paradoxically access the natural state.
CB

Gyan Panchal was born in 1973, he lives in Eymoutiers (Limousin, France). Since he graduated from the Jan Van Eyck Academie (Maastricht, The Netherlands), he had many solo exhibitions: at Frank Elbaz, Paris, Galerie Edouard Manet, Gennevilliers (F), Palais de Tokyo, Jhaveri Contemporary, Bombay (India) and Maison des Arts Georges Pompidou, Cajarc (F). His works have recently been shown at Centre Pompidou, Paris, the Rennes Biennale, Carré d'art -Contemporary Art Museum in Nîmes (F), Crédac-art center in Ivry-sur-Seine (F), Villa Arson, Nice (F), Maison Populaire de Montreuil (F) and Fondation d'entreprise Ricard, Paris. In 2015, he will be curating a show at Jhaveri Contemporary, Bombay and he will show his work at Musée d'Art Moderne de la Ville de Paris (May). He will be the co-curator — together with Marianne Lanavère — of the summer exhibition at Centre international d'art et du paysage, Vassivière (F).
Special thanks: Sonia Droulhiole, Alexandre Erre et Camila Renz
--

En associant Gyan Panchal à notre programme, nous sentons plus que jamais la difficulté d'ajuster nos mots à une pratique. Quelles que soient les racines d'un travail, si tant est qu'elles existent, c'est moins la connaissance verbale qui compte à nos yeux qu'une certaine forme de certitude silencieuse face à l'oeuvre ; et ce silence, cette certitude ne seront peut-être jamais deux fois les mêmes dans une vie. Que ce soit dans les gestes ou le regard qu'il porte sur le monde qui l'entoure, ce qui semble caractériser le mieux Gyan Panchal, c'est sa précision ; le temps qu'il faut à la rigueur pour ne rien peser. Si nous avions eu le choix, c'est sans doute à Francis Ponge que nous aurions confié ce texte. On imagine qu'il nous aurait troublé de la même façon que ce passage, extrait du poème Le Cageot : « A tous les coins de rues qui aboutissent aux halles, il luit alors de l'éclat sans vanité du bois blanc. Tout neuf encore, et légèrement ahuri d'être dans une pose maladroite à la voirie jeté sans retour, cet objet est en somme des plus sympathiques ,— sur le sort duquel il convient toutefois de ne s'appesantir longuement. »
Cette exposition véhicule l'idée qu'une nouvelle situation de vie et de travail, en dehors de la ville, peut permettre à l'artiste d'aller plus loin, au-delà de ce qu'il sait, des acquis et des idées préconçues parfois tenaces. Depuis le développement d'un répertoire de gestes qui ont lentement convergé vers une sculpture abstraite privilégiant un état de surface, l'artiste mesure aujourd'hui le chemin parcouru. Jusqu'en 2012, les oeuvres racontaient à bruit discret leur propre fabrication. La main de l'artiste semblait avoir à peine quitté son ouvrage au moment de l'exposition. La question simple mais fondamentale de savoir comment une sculpture peut tenir debout donnait lieu à des oeuvres dont la forme dépendait des qualités intrinsèques des matériaux synthétiques utilisés. Par tâtonnements, il s'agissait de trouver le point où l'oeuvre fonctionne pour soi et pour l'espace. Les gestes consistaient parfois à essuyer sur du carton plume des pigments pour montrer le travail de pliage, à poncer un isolant pour révéler une nouvelle surface, dans la tradition d'un art processuel historique à la Barry Le Va.

Si le bricolage est aujourd'hui toujours aussi important, il n'est plus nourri par l'emploi quasi-exclusif de matériaux de construction. Panchal s'est progressivement écarté d'un contexte très urbain pour adopter la position d'un observateur réservé de la nature, concentré sur ce que le visible recèle de caché. Il ouvre des corps de ruche comme on force une porte qui donnerait sur un espace jusque-là fermé. Les objets récupérés par Gyan Panchal sont subtilement altérés et jouent, selon ses propres mots, le rôle de « césures et de traits d'union » entre plusieurs règnes. Ils sont à l'image d'un cadre de vie rural qu'il perçoit fractionné, rugueux et générateur de rencontres impossibles. De nouvelles questions affluent. Quel sentiment projette-t-on dans la nature? Comment travailler avec elle sans en faire un roman, un poème ou un mythe que nous nous destinons? Peut-on oublier qu'un paysage peut être vu comme bucolique, idyllique ou sauvage comme un cri sans fin?

L'exposition intitulée Qui n'est pas tourné vers nous, présentée de septembre à novembre 2014 au centre d'art contemporain de Cajarc a su — l'artiste procédant comme un metteur en scène — poser ces questions sans éluder la délicatesse et la violence qui les accompagnent. Toutes les oeuvres de l'exposition de Cajarc annonçaient le désir de Panchal de se situer face à la nature ou disons plutôt avec l'idée que chacun s'en fait, à travers diverses activités rurales comme l'apiculture, la chasse, l'élevage et, plus démocratiquement, la promenade. Si les mythes de métamorphoses ne sont jamais loin, ils s'accordent avec une intentionnalité dont Panchal rêve de se défaire. L'utilisation de l'affût, sorte de tente dont la toile représente de manière hyperréaliste les caractéristiques de la forêt, et dont se sert le chasseur ou le photographe pour voir sans être vu, pourrait être la parfaite métaphore de ce qui semble hanter l'exposition, jusque dans les sous-sol de la galerie, jusque dans une lumière d'outre-monde : une manière de se fondre dans un territoire jusqu'à y disparaître, à travers des formes culturelles qui, perdant de leur netteté, accèdent paradoxalement à l'état naturel.

CB
Gyan Panchal est né en 1973, il vit à Eymoutiers (Limousin). Depuis sa sortie de la Jan Van Eyck Academie (Maastricht, Pays-Bas), son travail a fait l'objet de nombreuses expositions personnelles : à la galerie Frank Elbaz, Paris, à la galerie Edouard Manet, Gennevilliers, au Palais de Tokyo, chez Jhaveri Contemporary à Bombay (Inde) et à la Maison des Arts Georges Pompidou à Cajarc. On a également pu voir ses œuvres dans les collections du Centre Pompidou, Paris, à la Biennale d'Art Contemporain de Rennes, au Carré d'art de Nîmes, au Crédac à Ivry-sur-Seine, à la Villa Arson à Nice, à la Maison Populaire de Montreuil, à la Fondation d'entreprise Ricard à Paris. Il prépare pour le premier semestre 2015 une exposition dont il est le commissaire chez Jhaveri Contemporary à Bombay et un projet Apartés pour le Musée d'Art Moderne de la Ville de Paris (mai). Il est également commissaire, avec Marianne Lanavère, de l'exposition d'été au Centre international d'art et du paysage de Vassivière.

Remerciements: Sonia Droulhiole, Alexandre Erre et Camila Renz