Accueille-moi paysage
Nina Canell, Mark Lewis, Helen Mirra, Gyan Panchal
04.02.2016 - 09.04.2016, vernissage 04.02.2016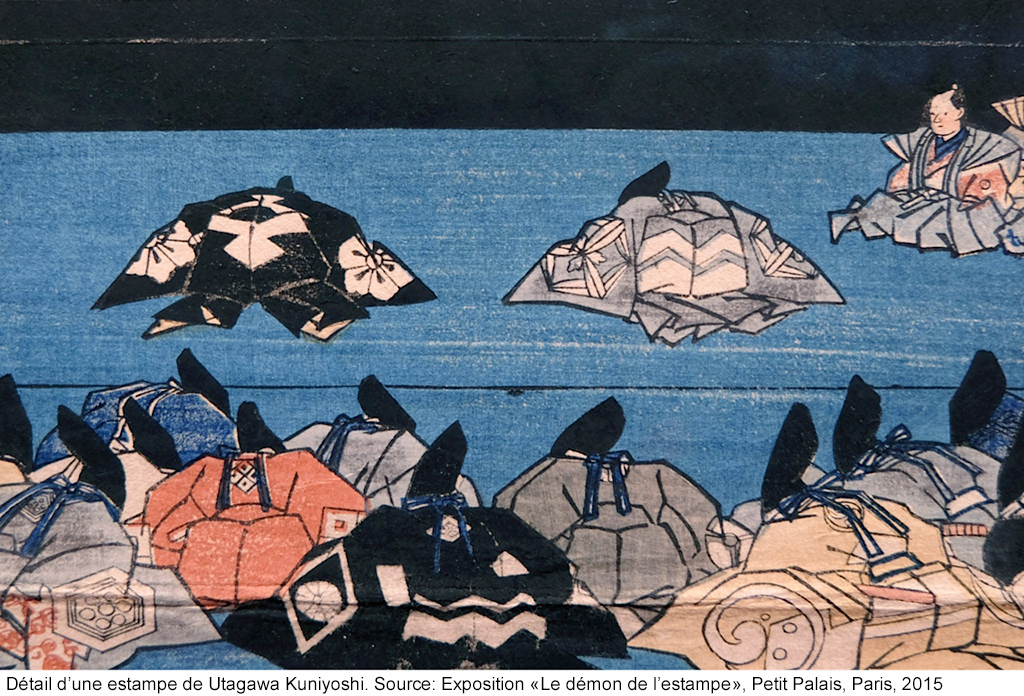 [en français plus bas]

"Welcome me, landscape" is the partial display of an ideal collection, reflecting art forms that appear to free themselves from a typically human gravity. Nina Canell, Mark Lewis, Helen Mirra and Gyan Panchal all practice, it seems to us, a form of unselfish art. This is probably why all of what surrounds them, even in its most uncontrollable aspects, can become allies, partners, accomplices even, in the implementation of their work. As they embrace space and time, artists may be in the best position to get precisely what they desire: the perfect moment to capture a snowstorm, a symbolic shedding, the materialization of an unexpected void or the pitch of a travel notebook that would in turn belong to an entomologist, a poet or an hermit.

CB: "We still live under the reign of logic ...". These words by André Breton seem to taunt us forever. They remind us it still falls upon artists to transform this mind-map of a chartered and "finished" world by opposing extravagant phenomena to it, namely: a poetic matter organized and operated so that it'd question our certainties. We envision this collective exhibition, it seems to me, as an antidote to a liability that would engage the artist alone: one that would defeat usual categories to impose the idea of a continuum through which unknown laws would regulate a fluid circulation system between people and things. The word 'porous' seems the most appropriate in order to advertise the very unclean, very horizontal system that drives this project in my mind. The idea to paint on the clothes one wears (Gyan Panchal) or the creation of rubbings to recount a walk in the landscape (Helen Mirra) meet up to enhance a (cross)fade vision through which not one thing is ever alone but on the contrary calls for a whole, calls perhaps for its opposite, simultaneously.

IA: I am very sensitive to what you describe, to this idea of a continuum between the body of the artist, the work and the natural space, a continuum that also often exists between pieces and their exhibition space. For six years, the gallery's tile-floor has been one of the major 'players' of our exhibitions, for instance. Here, it acts as a backdrop for the great plexiglas work by Nina Canell. To ensure that motif and background became one, was one of modern art's objectives, I'm thinking of Vuillard or about abstraction. And, through the means of a very contemporary thought form that de-prioritizes things, a thought form transiting from animals to humans to plants to artifacts, it is as if we returned to the 'classics' we most hold dear. I like this idea of an infinite loop that would always push us back to what we liked in the first place, passionately, without necessarily having to understand what touched us back then. Reassessing my first loves with the criteria that I hold mine today and finding them still beautiful, all the more stimulating, is to me an infinite source of pleasure. I think that's what brings us together and gives Marcelle Alix its 'classic' taste too, in a sense, its taste for artists that already are classics. Thus, in particular, I see the work of Nina Canell in its relationship to space, as well as Mark Lewis's in its relationship to painting.

CB: I have this fantasy for projects at the gallery which would remind me of my favorite exhibition moments, those I carefully keep in mind when this continuum we're talking about is freely (and openly) expressed, it seems to me, encouraged by the intensity of certain meetings. I always find it nice to let my eyes wander in museums that have a real sense of staging, those which rely on the space between works and on what may occur, for example, between a table, a chair, a trinket, a window or a particular pavement. English museums make prowess in the genre but it's in the charming Musée de la Vie Romantique, in Paris, that I was recently reminded of this breezy English touch. The gesture of displaying thistles on a chair or on the edge of a chimney goes well beyond its prohibitive role to become an extension of the painting. These small thistles gave value to something that was not acting on the same level as the rest, but still remained part of the rest, something that was included, assimilated and aesthetically encouraging. In this exhibition, we'll see one piece through another one and this system of indirect and interpenetrating vision and forms make some space for what classical art has sought to take in within the limits of whatever media being used: air, floating bodies, tapes of writing (ancestor of sort for speech bubbles), or the unsettling feeling of being watched by something that requires a constant correction of our discourse.

IA: I like the idea to start 2016--after such a violent, such an un-conductive to contemplation year we just came out of--by the perhaps idealistic vision of an exhibition that would reconcile the various reigns, that would give birth to a harmony between works of different craftsmanship and the gallery's quirky space. A pacifist fantasy kind of an exhibition, a manifesto of conciliation that each of the displayed works contains.
"Never mourn over flowers--eat less, weaken oneself, in the worst case sell one's blood--but continue to live close to flowers and books (early summer peonies)." Hervé Guibert, Mausoleum of Lovers, journals 1976-1991
Nina Canell was born in 1979 in Växjö, Sweden. She lives in Berlin. Her work was recently shown in France at Rond-Point Projects, Marseille (cur. Anja Isabel Schneider), at the 13th Lyon Biennale (cur. Ralph Rugoff) and at Crédac-contemporary art center in Ivry-sur-Seine (cur. Chris Sharp). Her last solo museum exhibitions include "Free-Space Path Loss" at Lunds Konsthall, Sweden, "Mid – Sentence" at Moderna Museet, Stockholm and "Near Here" at Baltic Centre for Contemporary Art, Gateshead, England and Camden Art Centre, London, 2014. She is represented by Barbara Wien in Berlin.

Mark Lewis was born in Hamilton, Ontario and currently lives and works in London, U.K. Lewis began his career as a photographer before moving into film. He has had numerous solo shows: at BFI Southbank (London); Art Gallery of Ontario (Toronto); Vancouver Art Gallery (Vancouver), MUDAM (Luxemburg). In 2009, Lewis represented Canada in the 53rd Venice Biennale (cur. Barbara Fischer). Most recently he had a presentation at the Sao Paulo Biennial, Brazil (2014) and solo exhibitions at The Louvre, Paris (2014); Le Bal, Paris (2015); Canada House, London (2015), and The Power Plant, Toronto (2015). He is represented by Daniel Faria in Toronto.

Helen Mirra was born in Rochester, New York in 1970 and lives in Cambridge, Massachusetts. Recent solo exhibitions include "Habitat de Transição" at Culturgest, Lisbon (2014); "Hourly Directional" at Radcliffe Center for Advanced Study, Cambridge and the MIT List Visual Arts Center (both 2014); "gehend (Field Recordings 1-3)" which was held at three venues: Haus Konstruktiv, Zurich, KW Institute for Contemporary Art, Berlin, and Bonner Kunstverein (2011-2012). She is represented by Peter Freeman Inc. (Paris/ New York)

Gyan Panchal was born in 1973, he lives in Eymoutiers (Limousin, France). A graduate of the Jan Van Eyck Academie (Maastricht, NL), he has had many solo shows: at Frank Elbaz, Paris, Galerie Edouard Manet, Gennevilliers (F), Palais de Tokyo, Jhaveri Contemporary, Bombay (India) and Maison des Arts Georges Pompidou, Cajarc (F). His works have recently been exhibited at Centre Pompidou, Paris, the Rennes Biennale, Carré d'art -Contemporary Art Museum in Nîmes (F), Crédac-art center in Ivry-sur-Seine (F), Villa Arson, Nice (F), Maison Populaire de Montreuil (F), Fondation d'entreprise Ricard, Paris and CAN, Neuchatel (CH). In 2015 he exhibited his work at Musée d'Art Moderne de la Ville de Paris, at the occasion of the Apartés program.

Special thanks: Galerie Barbara Wien, Berlin (Barbara Wien, Aylin Kowalewsky), Daniel Faria Gallery, Toronto (Daniel Faria, Dory Smith), Peter Freeman, Inc, Paris (Anne-Laure Riboulet, Agnès Gillier), Mark Lewis Studio (Ludovica Carbotta), Baptiste Pinteaux and François Orphelin.

Marcelle Alix warmly welcomes Lucie and Jil to her extended family :)
« Accueille-moi paysage » est l'accrochage d'une partie d'une collection idéale, reflétant un art dont les formes sont comme libérées d'une pesanteur typiquement humaine. Il nous semble que Nina Canell, Mark Lewis, Helen Mirra et Gyan Panchal pratiquent un art désintéressé et c'est sans doute pourquoi ce qui les entoure, et ce qu'il y a de plus incontrôlable, peut devenir allié, partenaire et même complice à la réalisation d'une œuvre. En étreignant l'espace et le temps, peut-être les artistes sont-ils les mieux placés pour obtenir ce qu'ils désirent : une tempête de neige à filmer au bon moment, une mue symbolique, la matérialisation d'un vide inattendu, ou encore l'idée d'un carnet de voyage qui serait tour à tour celui de l'entomologiste, du poète ou de l'anachorète.
CB: « Nous vivons encore sous le règne de la logique… ». Les mots d'André Breton semblent nous narguer éternellement. Ils nous font réaliser qu'il appartient toujours aux artistes de transformer cette vision d'un monde répertorié et fini pour lui opposer des phénomènes extravagants, soit : une matière poétique organisée et exploitée de telle façon qu'elle remette en question nos certitudes. Cette exposition collective, nous l'envisageons il me semble comme un antidote à une responsabilité qui n'engagerait que l'artiste: celle de défaire les catégories habituelles pour forcer l'idée d'un continuum à travers lequel des lois inconnues fabriqueraient un système de circulation fluide entre les êtres et les choses. Je crois que le mot poreux me paraît le plus approprié pour vanter le système très impur et aussi très horizontal qui anime ce projet. L'idée de peindre des vêtements sur soi (Gyan Panchal) ou celle de créer des frottages (Helen Mirra) pour raconter une marche dans le paysage rejoignent et valorisent une vision en fondu (enchaîné) à travers laquelle une chose n'est jamais seule, mais appelle un tout et peut-être son contraire en même temps.

IA : je suis très sensible à ce que tu décris, à cette idée d'un continuum entre le corps de l'artiste, l'œuvre et l'espace naturel, un continuum qui existe souvent aussi entre l'œuvre et l'espace d'exposition. Le carrelage de la galerie est depuis six ans un « acteur » majeur de nos expositions. Ici, il agit comme toile de fond pour la grande œuvre en plexiglas de Nina Canell. Faire en sorte que le motif et le fond ne fassent plus qu'un était l'un des objectifs de l'art moderne, je pense à Vuillard ou à l'abstraction. Et c'est comme si, par une pensée très contemporaine de dé-hiérarchisation des choses, de transition de l'animal au végétal à l'humain à l'objet fabriqué, on revenait aux « classiques » qui nous sont chers. J'aime cette idée d'une boucle infinie qui nous pousse toujours à retourner vers ce que l'on a aimé au début, passionnément, sans comprendre ce qui nous touchait. Réévaluer mes premières amours avec les critères qui sont les miens aujourd'hui, et les trouver toujours aussi belles et encore plus stimulantes me procure un infini plaisir. Je crois que c'est ce qui nous rapproche et donne à Marcelle Alix son goût si « classique » dans un sens, ce goût pour des artistes qui sont déjà des classiques. C'est ainsi notamment que je vois le travail de Nina Canell dans son rapport à l'espace, comme celui de Mark Lewis dans son rapport à la peinture.

CB: J'ai le fantasme de projets à la galerie qui puissent me rappeler mes meilleurs moments d'expositions, ceux que je garde précieusement à l'esprit lorsqu'il me semble que ce continuum dont nous parlons s'exprime librement et ouvertement, encouragé par l'intensité de certaines rencontres. Il m'est toujours très agréable de promener mes yeux dans des musées qui ont un vrai sens de la mise en scène, de celles qui font confiance aux espaces entre les œuvres et à ce qui peut se produire, par exemple, entre un tableau, une chaise, un bibelot, une fenêtre et un dallage particulier. Les musées anglais font des prouesses dans le genre, mais c'est le charmant Musée de la Vie Romantique à Paris qui récemment me rappelait cette ébouriffante touche anglaise. Le geste de déposer des chardons sur une chaise ou le rebord d'une cheminée dépasse largement son rôle d'interdiction pour devenir une manière de prolonger le tableau. Ces petits chardons donnent de la valeur à quelque chose qui n'agit pas au même plan que le reste, mais qui en fait partie, qui se retrouve englobé, assimilé et esthétiquement encourageant. Dans cette exposition, on pourra voir une œuvre à travers une autre et ce système de vision indirecte, et de formes interpénétrées, donnera de la place à ce que l'art classique s'est efforcé d'incorporer dans la limite des médias utilisés: de l'air, des corps flottants, des rubans d'écriture (sortes d'ancêtres du phylactère), ou encore le sentiment déstabilisant d'être regardé par quelque chose qui demande une rectification constante de nos discours.

IA : j'aime cette idée de commencer 2016, après l'année si violente, si peu propice à la contemplation que nous venons de passer, par une vision peut-être idéaliste de l'exposition qui réconcilie les différents règnes, qui fait naître l'harmonie entre des œuvres de différente facture et l'espace biscornu de la galerie. Une sorte de fantasme pacifiste pour l'exposition, un manifeste de conciliation que contient en elle-même chacune des œuvres montrées.

« Ne jamais faire le deuil des fleurs - manger moins, s'anémier, au pire vendre son sang - mais continuer à vivre dans une proximité de fleurs comme de livres (les pivoines du début de l'été). » Hervé Guibert, Le Mausolée des amants, journal 1976-1991


Nina Canell est née en 1979 à Växjö en Suède. Elle vit à Berlin. On a pu voir son travail en France à Rond-Point Projects, Marseille (cur. Anja Isabel Schneider), à la 13ème Biennale de Lyon (cur. Ralph Rugoff) ou au Crédac à Ivry-sur-Seine (cur. Chris Sharp). Ses dernières expositions personnelles dans des institutions ont été "Free-Space Path Loss" à Lunds Konsthall et "Mid – Sentence" au Moderna Museet, Stockholm ainsi que "Near Here" à Baltic Centre for Contemporary Art, Gateshead (UK), et au Camden Art Centre, Londres. Elle est représentée par Barbara Wien à Berlin.

Mark Lewis est né en 1958 à Hamilton, Ontario (CA) et vit à Londres. Il a commencé sa carrière comme photographe avant de se consacrer au film. Il a bénéficié de nombreuses expositions personnelles : BFI Southbank (London); Art Gallery of Ontario (Toronto); Vancouver Art Gallery (Vancouver), MUDAM (Luxembourg). En 2009, il a représenté le Canada à la 53ème Biennale de Venise (cur. Barbara Fischer). Mark Lewis a récemment exposé à la biennale de Sao Paulo et au Louvre. Le Bal à Paris et The Power Plant à Toronto lui ont consacré deux expositions majeures en 2015. Il est représenté par la galerie Daniel Faria à Toronto.

Helen Mirra est née à Rochester, New York in 1970 et vie à Cambridge, Massachusetts (USA). Ses expositions personnelles les plus récentes comprennent "Habitat de Transição", Culturgest, Lisbonne, "Hourly Directional", Radcliffe Center for Advanced Study, Cambridge et au MIT List Visual Arts Center et "gehend (Field Recordings 1-3)" qui a tourné dans trois lieux: Haus Konstruktiv, Zurich, KW Institute for Contemporary Art, Berlin et au Bonner Kunstverein (2011-2012). Elle est représentée par Peter Freeman Inc. (Paris/ New York)

Gyan Panchal est né en 1973, il vit à Eymoutiers (Limousin). Depuis sa sortie de la Jan Van Eyck Academie (Maastricht, NL), son travail a fait l'objet de nombreuses expositions personnelles : à la galerie Frank Elbaz, Paris, à la galerie Edouard Manet, Gennevilliers, au Palais de Tokyo, chez Jhaveri Contemporary à Bombay (Inde) et à la Maison des Arts Georges Pompidou à Cajarc. On a également pu voir ses œuvres dans les collections du Centre Pompidou, Paris, à la Biennale d'Art Contemporain de Rennes, au Carré d'art de Nîmes, au Crédac à Ivry-sur-Seine, à la Villa Arson à Nice, à la Maison Populaire de Montreuil, à la Fondation d'entreprise Ricard à Paris et au CAN de Neuchâtel (Suisse). En 2015, il a montré son travail dans le cadre du projet Apartés au Musée d'Art Moderne de la Ville de Paris.

Remerciements: Galerie Barbara Wien, Berlin (Barbara Wien, Aylin Kowalewsky), Daniel Faria Gallery, Toronto (Daniel Faria, Dory Smith), Peter Freeman, Inc, Paris (Anne-Laure Riboulet, Agnès Gillier), Mark Lewis Studio (Ludovica Carbotta), Baptiste Pinteaux et François Orphelin.

Marcelle Alix souhaite la bienvenue à Lucie et Jil dans sa grande famille :)