Humidor
Liz Magor
09.09.2016 - 29.10.2016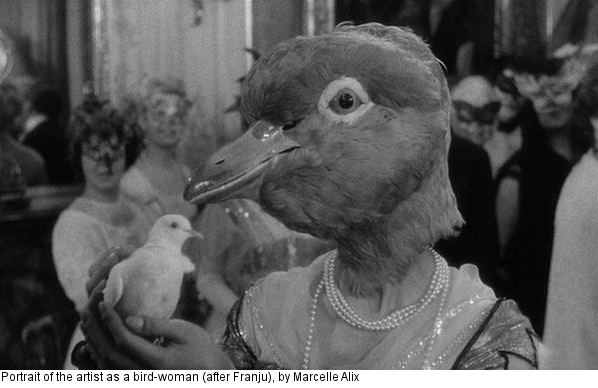 plus bas en français
It?s a pleasure to spend two months dwelling by the quiet force of objects that do not impose their presence on us. Liz Magor?s wall sculptures are delicate companions that teach us something every day about how we relate to the Other, whether human or not, animate or inanimate. Rather than telling us off, they guide us towards a symbiotic relationship along which old cardboard boxes and plastic bags affirm life within an entropic system; where the familiar, in the hands of the artist, unveils its regenerative potential, its infinite strength. The personal exhibition of Liz Magor that is ending this week at the Musée d'Art Contemporain in Montreal was entitled Habitude. There is no fatigue in the habits that Liz and the gallery?s artists approach here with us, these are bewitching rituals that dare to reach for the others by an accumulation and juxtaposition of points of view that make this place a home to our chosen family.

CB: I recently visited the Cluny Museum. Essentially, I went so as to experience again the beneficent gentleness that prevails there. The Roman baths in particular give prominence to the body, offering it protection and an infinite breath. I was struck, this time, by the fruitful relation that existed, it seemed to me, between the very singular Bound Christ - a wood sculpture enhanced by polychromy - and recent works by Liz Magor which consist in "petrifying" cardboard boxes into stands for sculptures that cleverly combine modified materials and familiar objects. The technique Magor uses, based on polymerized gypsum mixed with colored pigments, gradually replaces the cardboard - like a mould that gives her sculptures their particular bearings - so that only a nearly mineral surface prevails. The Christ I was referring to is also dotted with colorful bursts and small holes : much wear and tear, chemical phenomena and accidents that come to mingle, as in Liz?s work, an array of insured gestures and a blind faith in the power of forms, whatever they may be: creating an illusion (the cardboard turned stone) or gross realism (like those skillfully staged used clothes and accessories). I was wondering if you?d also thought about the role Liz takes on within the creative process, isn?t she, once again, an artist who is content with the creation of a far more fluid circulation system for thought than if she decided to "change everything" and hold every particle of matter in her chosen place?

IA: yes that?s true. Liz evidently has a willingness to "let certain forms be", using them for their narrative potential, without feeling overwhelmed by what they otherwise carry with them. A respect for the world of objects which does not establish "the Artist" or human beings in a demiurgic position vis-a-vis things. It rather looks like she adopts a posture of openness, curiosity and modesty, as if she was as much "acted" by objects than acting upon them. I very much love the opportunity she gives us to have an emotional connection to her pieces. I think this is an important dimension of her work: the cigarettes that are present in some sculptures or represented in exhibition spaces (at Triangle, in Marseille in 2013, she dressed the pillars to resemble cigarettes) tell of this concept of comfort. When we smoke, it is often to reassure ourselves: we give in to a "small pleasure". The Toblerone bars, chocolate wrapping papers or cuddly toys that are found in her pieces are of much comfort to me; they?re signs that attracts us to them. They have an emotional familiarity but simultaneously repel us because they?re vanities also, memento mori, right?

CB: I believe that Liz is very conscious of creating works that question our relationship to death. It seems to me she bets on continuity, as the Egyptians did. She stages objects that are "without impatience". Their display indicates this quiet withdrawal. They are there, present to the eye or to be touched, but are placed on the edge of time, in another life that was theirs and, at the same time, not disappearing yet. The artist puts herself in the position of someone who escorts objects beyond their usual destination and actually turns them into eternal escapees. When they reach our present, it?s because they?ve managed to establish that emotional connection you?re speaking of. Liz takes us out of the image to focus on a reading "by the hand". Did you notice as well as I did that she constantly fiddles with her works when she talks about them? She animates them as one would set a table while chatting about diverse topics with one?s friends. This is far remote from the sole and unequivocal message of the still life, wouldn?t you agree?

IA: I do. If we were to approach these pieces through a psychoanalytical angle, we might as well call them "transitional objects". In this case, to follow your comparison with the Egyptians, they would be marking the passage from life to death, thus portraying a continuity between these two states as an extension of one into the other. Your idea of a "reading by the hand" is very interesting to me: I find it a nice formulation. Liz's works are obviously calling on anyone to touch them, so as to "know" the stuff they?re made of, to distinguish between "facts" and "fiction". At any rate, it was also my temptation when I first saw her works on display. Now that I know them better, I find the difference between what?s "made by the artist" and the "readymade" less crucial to my understanding of her practice. The continuity of states that you mentioned is carried out also on a formal level. Liz fabricates boxes, cocoons and pedestals for objects that were destined to end as waste or to be sold cheap. One feels an infinite tenderness in this repertoire of gestures. For me, the minimal interventions on the pieces made with stained and holed blankets that we had exhibited in L'intruse, our 2014 show (colorful yarn mendings, presentation on hangers, plastic films as if "back from the dry cleaner") are the same as the creation of pedestals/polymerized gypsum boxes that can be seen in this exhibition?s sculptures. These are additions, adjuvants; they accompany the found-objects that surround them. With great delicacy,these new large-scale works invite us to consider the world beyond standard binary categorizations: living/dead, natural/built, new/recycled, pedestal/object... Liz unfolds in her work an energy that?s in line with the current calls to question, for instance, the hierarchies between animate and inanimate. The fact that she chose to live part time on Cortes Island, a sparsely populated island near Vancouver, is probably not foreign to all this.

CB: It's great that you mention how Liz regularly adopts this island life. There is, I think as well, an essential key for understanding a practice which could also have become that of a writer: this idea of a mandatory retreat in order to create. Nevertheless, Liz is more adventurous and versatile; this is an important difference. When altering the collected blankets, she defines her relation to a work done by small gestures, that?s true, but which is always connected to a larger story. I can not help but thinking of the lives of the pioneers, that of the natives, or of airline rugs that invariably end up rolled into balls after a long flight. I see bodies trying to warm up, men and women assembling in ephemeral tribes. Each movement dissolves formerly-established ties and results in a dispersion: we deviate so easily from one another. Liz's work is about establishing connections so as to sustainably combine several elements that each have their separate world. She never departs from the production line but what she creates tells of a desire to find rest or appeasement while we?re confronted to objects that inevitably circulate and detach themselves from us, whether we like it or not. The artist softens the enjoyment and loss tirelessly practiced by human beings, through visions of deserted festive buffets or museumified interiors. She considers an hallucinated love that binds us to reality by creating vertical works that are staggered like the medieval tapestries from Cluny. Out of this (inevitably human) verticality, she extracts an exhilarating ascent imbued with sweet melancholy. Any element can come to the fore, according to the attention given to it by its beholder. Liz exposes the rags of humanity and animality as if they were reminders that our memory is short and that reality is never explored enough.

Liz Magor was born in 1948. She lives in Vancouver (Canada). Triangle Marseille showed a selection of her works in 2013 (cur. Céline Kopp). She participated to a number of group shows at the Vancouver Art Gallery, National Art Gallery in Ottawa, Seattle Art Museum, Wattis Institute, to Documenta 8 and to the Venice Biennale. Her retrospective at Musée d'Art Contemporain in Montreal, on until September 5 (cur. Dan Adler and Lesley Johnstone), will tour to Kunstverein in Hambourg and the Migros Museum Zurich in 2017. The presentation of her most recent works at Glasgow Sculpture Studios from April to June 2016 (cur. Kyla McDonald) was a crucial moment in her research that we are now showing in Paris. Crédac-contemporary art center in Ivry-sur-Seine simultaneously organizes a solo exhibition that gathers a nice group of works from the last two years (cur. Claire le Restif and Nigel Prince), following the 2015 show at Peep-Hole, Milan. Liz Magor will be a resident at DAAD in Berlin in 2017. She is also represented by Catriona Jeffries in Vancouver, Susan Hobbs in Toronto and Andrew Kreps in New York.

Humidor is organized in connection with the exhibition Liz Magor: The Blue One Comes in Black at Crédac-art center in Ivry-sur-Seine:
opening Thursday, Sept 8, 5-9 pm (exhibition runs until December 18)

Special thanks: Camila Renz, Baptiste Pinteaux, François Orphelin, Claire Le Restif and the dazzling team at Crédac, Kyla McDonald, Simon Worthington, Mark McQueen, Rosie O'Grady, Alisa Baremboym.

> the gallery will be exceptionally open until 9 pm on Friday, Sept. 16 at the occasion of the the openings of Le Grand Belleville
--

C?est un plaisir de côtoyer pendant deux mois la force tranquille d?objets qui ne s?imposent pas à nous. Les sculptures murales de Liz Magor sont des compagnons délicats qui chaque jour, nous disent quelque chose de notre rapport à l?Autre, humain ou pas, animé ou inanimé. Ils ne nous font pas la leçon mais nous guident plutôt vers une relation symbiotique, au gré de laquelle les vieux cartons et les sachets en plastique affirment la vie au sein d?un système entropique vécu dans l?excès, où le familier, entre les mains de l?artiste, dévoile son potentiel régénératif, sa puissance infinie. L?exposition personnelle de Liz Magor qui s'achève au Musée d?art contemporain de Montréal s?intitulait Habitude. Il n?y a aucune fatigue dans les habitudes que Liz et les artistes de la galerie approchent ici avec nous, ce sont des rituels ensorceleurs qui osent toucher l?autre par accumulation et juxtaposition de points de vue et font de ce lieu le foyer de notre famille d?élection.
CB: Je suis récemment retournée au musée de Cluny, avant tout pour regoûter à la douceur bienfaisante qui y règne. Les thermes antiques en particulier donnent au corps la meilleure des places, en lui offrant une protection et une respiration infinie. Je fus frappée, cette fois-là, par le rapport fécond qui me semblait exister entre le très singulier Christ aux liens, en bois rehaussé de polychromie et les oeuvres récentes de Liz Magor qui consistent à « pétrifier » des boîtes en carton pour en faire la base d?une sculpture qui combine habilement de la matière modifiée et des objets familiers. La technique qu?elle utilise, à base de gypse polymérisé mélangé à du pigment coloré, remplace peu à peu le carton qui au final s?absente ? sorte de moule qui donne ce maintien si particulier à la sculpture de Liz - pour que s?impose une surface proche du minéral. Le Christ aussi est parsemé d?éclats colorés et de petits trous. Autant d?usures, de phénomènes chimiques et d?accidents qui viennent côtoyer, comme chez Liz, des gestes assurés, une confiance aveugle dans le pouvoir des formes, quelles qu?elles soient: illusionnistes (comme ce carton devenu pierre) ou brutes de réalisme (comme ces fripes et accessoires habilement mis en scène). Je me demandais si tu avais pensé toi aussi à la place que se donne Liz à l?intérieur du processus créatif, n?est-ce pas là encore une artiste qui se contente de créer un système de circulation pour la pensée bien plus fluide que si elle avait décidé de tout transformer, d?assujettir chaque particule de matière?

IA : c?est vrai qu?il y a de façon évidente chez Liz une volonté de « laisser faire » certaines formes, de les utiliser pour leurs potentialités narratives, sans se sentir pour autant écrasée par ce qu?elles portent avec elles. Un respect pour le monde des objets qui ne place pas « l?Artiste » ou l?humain dans une position démiurgique vis-à-vis des choses. On aurait plutôt l?impression qu?elle adopte une posture d?ouverture, de curiosité, de modestie, qu?elle est « agie » par les objets, autant qu?elle agit sur eux. J?aime beaucoup cette possibilité qu?elle nous offre d?avoir une relation affective à ses ?uvres. Il me semble que c?est une dimension importante de son travail : les cigarettes qui sont présentes dans certaines ?uvres ou représentées dans l?espace d?exposition (chez Triangle à Marseille en 2013, elle avait habillé les piliers pour qu?ils ressemblent à des cigarettes) disent cette notion de réconfort. Quand on fume, c?est souvent pour se rasséréner, s'offrir un « petit plaisir ». Les barres de Toblerone, les papiers d?emballages de chocolats ou les peluches que l?on retrouve dans ses sculptures sont pour moi autant de signes de réconfort qui nous donnent envie d?aller vers elles. Elles présentent une familiarité affective et simultanément, elles nous repoussent car ce sont aussi des vanités, des memento mori, non ?

CB : Je crois en effet que Liz est très consciente de créer des ?uvres qui questionnent notre rapport à la mort. Elle me semble parier sur une continuité comme chez les Egyptiens. Elle met en scène des objets qui sont sans impatience. Leur présentation indique ce tranquille retrait. Ils sont bien là, présents au regard et au toucher, mais ils se placent au bord du temps, dans une autre vie qui a été la leur et surtout pas encore dans leur disparition. L?artiste se met dans la position de quelqu?un qui accompagne les objets au-delà de leur usage et en fait d?éternels évadés. Lorsqu?ils atteignent notre présent, c?est qu?ils ont réussi à établir ce lien affectif dont tu parles. Liz nous sort de l?image pour privilégier une lecture par la main. As-tu noté toi aussi qu?elle tripote constamment ces ?uvres quand elle en parle ? Elle les anime comme on dresse la table en conversant abondamment avec ses amis de sujets divers et variés. On est loin du message unique et sans équivoque de la nature morte, non ?

IA : oui c?est vrai, il y a presque quelque chose de l?ordre de l?objet transitionnel si on voulait aborder le travail par le biais de la psychanalyse. Là il s?agirait de marquer le passage de la vie à la mort pour suivre ta comparaison avec les Egyptiens, du coup d?imaginer la continuité entre les deux états, comme un prolongement de l?un dans l?autre.
L?idée d?une lecture « par la main » m?intéresse beaucoup, c?est une belle formule. Les ?uvres de Liz donnent évidemment à tout.e.s envie de toucher pour « savoir » de quoi elles sont faites, pour démêler le « vrai » du « faux ». C?était ma tentation aussi la première fois que j?ai vu le travail exposé. Maintenant que j?en ai une connaissance plus profonde, faire la différence entre le « fait par l?artiste » et le « readymade » m?intéresse moins. La continuité d?états que tu évoques s?exerce tout aussi bien au niveau formel. Liz crée des boîtes, des cocons, des socles pour ces objets destinés au rebut ou vendus à bas prix. On sent une tendresse infinie dans ce répertoire de gestes. Pour moi les interventions minimes sur les ?uvres formées de couvertures tachées et trouées que nous avions exposées en 2014 dans L?intruse (reprises au fil coloré, présentation sur cintres, films plastiques façon « sortie de pressing ») sont de même nature que la création des socles/boîtes de gypse polymérisé présents dans les sculptures de cette exposition. Ce sont des ajouts, des adjuvants, qui accompagnent le ou les objets trouvés, qui les entourent. Ces nouvelles ?uvres de grande dimension nous invitent, avec une grande délicatesse, à considérer le monde au-delà des catégorisations binaires habituelles : vivant/ mort, naturel/ fabriqué, neuf/ recyclé, socle/ objet? Liz déploie dans son travail une énergie qui est en phase avec la remise en cause actuelle des hiérarchies entre l?animé et l?inanimé par exemple. Le fait qu?elle ait choisi de vivre une partie du temps sur Cortes Island, une île très peu peuplée près de Vancouver, n?est probablement pas étranger à tout cela.

CB : C?est formidable que tu évoques cette vie insulaire que Liz adopte régulièrement. Il y a là, je le crois aussi, une clé de compréhension essentielle à cette ?uvre qui aurait pu devenir celle d?une écrivaine, avec cette idée de retraite obligatoire pour pouvoir créer. Seulement Liz est plus aventurière et plus touche à tout ; c?est une différence importante. Quand elle retouche ces couvertures récupérées, elle définit son rapport au travail qui est fait de petit gestes c?est vrai, mais toujours connectés à une histoire plus large. Je ne peux m?empêcher de songer à la vie des pionniers, à celle des indigènes ou encore à ces couvertures qui finissent en boule à la fin d?un vol long-courrier. Je vois des corps qui tentent de se réchauffer, des hommes et des femmes qui forment des tribus éphémères. Chaque mouvement dissout le lien et entraîne une dispersion, on s?écarte si facilement les uns des autres. Le travail de Liz, c?est de faire du lien pour unir durablement plusieurs éléments qui ont chacun leur monde. Liz ne sort jamais de la chaîne de production, mais ce qu?elle crée raconte ce désir de trouver le repos ou l?apaisement face aux objets qui immanquablement circulent, se détachent de nous, que nous le voulions ou pas. L?artiste attendrit la jouissance et la perte que pratique inlassablement l?être humain, à travers des visions de buffets festifs désertés ou des intérieurs muséifiés au sens  d?une authenticité populaire et archaïque. Liz tient compte d?un amour halluciné qui nous lie à la réalité en créant des ?uvres verticales, mais étagées comme les tapisseries médiévales de Cluny. De cette verticalité (inévitablement humaine), elle extrait une ascension jubilatoire pénétrée de douceur mélancolique. Chaque élément peut passer au premier plan selon l?attention que lui porte celui qui regarde. Liz expose nos oripeaux et ceux de l?animal comme des pense-bêtes pour nous rappeler que notre mémoire est courte et la réalité jamais assez explorée.


Liz Magor est née en 1948. Elle vit à Vancouver (Canada). Triangle Marseille a montré une sélection de ses oeuvres en 2013 (cur. Céline Kopp). Elle a participé à de nombreuses expositions collectives à Vancouver Art Gallery, à la National Art Gallery à Ottawa, au Seattle Art Museum ou au Wattis Institute, ainsi qu'à Documenta 8 et à la Biennale de Venise. Le Musée d'Art Contemporain de Montréal lui consacre une exposition rétrospective jusqu?au 5 septembre (cur. Dan Adler et Lesley Johnstone) qui tounera en 2017 au Kunstverein in Hambourg et au Migros Museum de Zurich. La présentation de ses derniers travaux à Glasgow Sculpture Studios d?avril à juin dernier (cur. Kyla McDonald) aura été un moment important de sa recherche que nous exposons aujourd?hui à Paris. Le Crédac-centre d'art contemporain d'Ivry-sur-Seine organise simultanément une exposition personnelle réunissant un bel ensemble d?oeuvres de ces deux dernières années (cur. Claire le Restif et Nigel Prince), à la suite de l'expostion de Peep-Hole Milan en 2015. Liz Magor sera en résidence au DAAD de Berlin en 2017. Elle est également représentée par Catriona Jeffries à Vancouver, Susan Hobbs à Toronto et Andrew Kreps à New York.

Humidor est réalisée en connexion avec l'exposition Liz Magor: The Blue One Comes in Black au Crédac-Centre d'art d'Ivry-sur-Seine:
vernissage jeudi 8 septembre, 17h-21h (exposition jusqu'au 18 décembre)

Remerciements: Camila Renz, Baptiste Pinteaux, François Orphelin, Claire Le Restif et la sublime équipe du Crédac, Kyla McDonald, Simon Worthington, Mark McQueen, Rosie O'Grady, Alisa Baremboym.

> La galerie sera exceptionnellement ouverte jusqu'à 21h vendredi 16 septembre à l'occasion des vernissages du Grand Belleville