Silent
Pauline Boudry / Renate Lorenz
08.11.2017 - 27.01.2018, vernissage 08.11.2017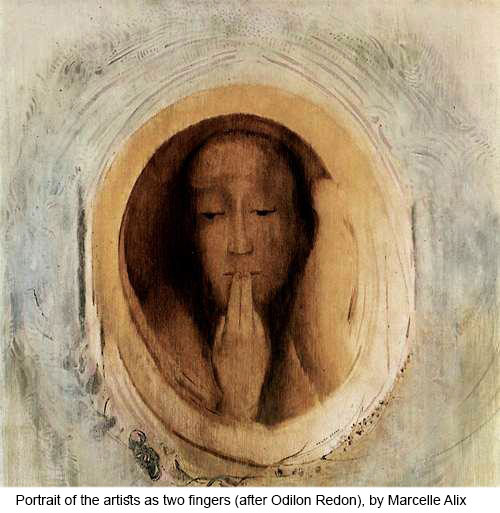 en français plus bas
The program of a gallery can be apprehended slower and more organically than that of a museum. We can take the measure of what is still very present?such as the exhibition Spiaggiamento by Marie Cool Fabio Balducci; what is currently taking shape, such as Silent, the installation by Pauline Boudry / Renate Lorenz; and what has been in our minds for a while: the question of 'caring', for which a form remains to be found. We take advantage of this moment of dialogue around the work of Pauline Boudry / Renate Lorenz to reflect with you on these few words: slowness, desire, continuity, anachronism, vulnerability.
CB: Active silence never fades. It is no less formidable than speech and warns us off as well. Thanks to this "great" silence, writer Maurice Maeterlinck tells us in The Treasure of the Humble (1896), "nothing obeys anymore", "nothing is forgotten", "everything becomes serious", "everything is defenseless". After the unfailing silence of Marie Cool Fabio Balducci's show, we present Pauline Boudry / Renate Lorenz' installation Silent. I can not help but compare their respective experiences with silence and see it as a violent phenomenon, an act of resistance that builds on our relationship to images and to representations that have already been integrated by history. Spiaggiamento, Marie Cool Fabio Balducci's exhibition, was as effective as the two fingers that seal the lips of the wonderfully veiled and ambiguous face in Odilon Redon's painting The Silence, circa 1910-1911. In the proposals of Cool Balducci, those of Boudry / Lorenz as that by Redon, a rereading of history is channeled by bodies that give themselves the right to their own definition. When musician Aerea Negrot performs for the duo, we cannot help but feel close to a body that so clearly tips over into real life and its social hierarchies. Her silence is ours also. It critically questions our certainties: can silence give a visual account of the process at hand when minority stories are being erased? This is the reason why the duo films the space beyond the performance framework, a space that contains all possible voices, including those of the refugees who chose Oranienplatz in Berlin as a base for their resistance, between 2012 and 2014.

IA: You're right to comment on this silence that appears most radical indeed against the background noise the contemporary sound environment consists of. Boudry / Lorenz?s film refers to John Cage's silent works, which Jonathan D. Katz has interpreted as a queer strategy of resistance against the culture of the closet that characterized US post-war society. In a 1999 article, Katz shows how the appearance of silence in Cage's work coincides with the beginnings of his relationship with Merce Cunningham and with his desire to break with the virile and sometimes homophobic expressiveness of Abstract Expressionism painters. Katz comments: ?Silence made a statement through the absence of statement. It constituted an appeal to the listener for a new relationship to authority and authoritative forms in music and (?) surely in other arenas, too.?*
It is therefore to a work of art historiography that Boudry / Lorenz devote themselves through their installations. The tribute to John Cage, as well as those made to Pauline Oliveros in other films**, unties the link between minimal music and the art of the same name. The politically-radical aspect of musical minimalism is put forward, rather than its formal characteristics. Finally, what is at stake here is not to let minimalism give free rein to its white, masculine and heterosexual interpretation, but to create other lineages.
Silent is a form of 'freak' protest against the established order - to use the term Renate conceptualizes in her book Queer Art*** - carried out by a performer who refuses to comply with any expectation in terms of gender, nationality or musical style. The depth of the voice in Silent stems, as you say, from the fact it carries many other voices that are not expressed. Those who come from the contemporary age, as well as those coming from history.

CB: Silent as well as Telepathic Improvisation, I Want, Opaque, Toxic, Contagious and other older works have impressive clarity and epistemological foundations. Boudry and Lorenz are indeed non-conformist art historians since they refuse the linearity and fixity of forms. What certainly distances them even more from usual historical methods is that to them, silence is far from being suspicious. It constitutes in itself the least illusory method to avoid being trapped in the past or, so to speak, being stuck in history, a place where normality is of an unheard-of violence. I appreciate how everything these artists produce is always clearly named, from their very environmental installations or their website, to their astonishingly regular publications that serve as real tools to understand their approach of repetition, time and change. A silence against the systematic obliteration of minority points of view, a silence to build a framework conducive to understanding, a silence still, so as to negotiate with non-knowledge. Non-knowledge would be the opposite of whatever reassuring elements speech contained, here it appears as a sentimental structure, the share of the artists' affects, incessantly replayed in order to put the traditional couple formed by the 'visible' and the 'readable' in crisis.

IA: In one of the artists? first books, Temporal Drag, art historian Mathias Danbolt uses an expression that has stuck with me since: "touching history"****. To insist on the touch rather than the visual is to consider history as the place where "friends of the past" evolve and to maintain an emotional?as well as intellectual and physical?commitment to it. It is to recognize that, as researchers, artists and intellectuals, our interest for a historical subject is never neutral, it always 'stirs' us. For our duo, John Cage, Jack Smith, Jose Muñoz, Annie Jones, the so-called hysterical women of Salpêtrière, Pauline Oliveros, Derek Jarman, Hannah Cullwick, Magnus Hirschfeld, Jean Genet, are all allies in a history ranging from the late 19th century to the present. The genealogy constructed by their work does not intend to be authoritative, but to address those who do not recognize themselves in a dominant writing of art history. The paintings / hair curtains shown on the gallery's ground floor in a theatrical space, reverse the values of art. This inversion is enhanced by the inversion of spaces, in which the gallery's white space becomes a black set while the basement is transformed into an immaculate cocoon. By introducing hair in a painting's visual space, the artists humorously comment on the tactile, bodily, even uncanny aspect of painting. The meeting between the painting and the hairpiece creates a freak composition, an assemblage that is reminiscent of characters in their films (like Salome in Salomania which gathers in one figure the stories of Alla Nazimova, Wu Tsang, Yvonne Rainer, Oscar Wide or Aida Walker), while the hair materiality makes us aware of our sexual bodies as spectators in the exhibition. Not far away, an illuminated podium revolves in silence: an encounter between John Cage and Felix Gonzalez-Torres waiting infinitely to be occupied by a ghost go-go dancer.

* http://www.queerculturalcenter.org/Pages/KatzPages /KatzWorse.html
** To Valerie Solanas and Marilyn Monroe in recognition of their desperation, 2013 and Telepathic Improvisation, 2017
*** Ed. Transcript, Bielefeld, 2012. Translation into French to be published in 2018 by Editions B42.
**** (after Carolyn Dinshaw) "The Trouble with Straight Time: Disruptive Anachronisms in Pauline Boudry and Renate Lorenz?s N.O. Body," in Pauline Boudry / Renate Lorenz, Temporal Drag, ed. Hatje Cantz, 2011 and here: https://www.boudry-lorenz.de/static/files/Mathias%20Danbolt-neu.3c065b61d453.pdf
Pauline Boudry / Renate Lorenz live in Berlin.
Their show at Participant, New York (cur. Lia Gangitano), was their first solo exhibition in the United States in 2017. The film Silent has been shown at Nuit Blanche in Paris in October (cur. Charlotte Laubard) and at the Geneva Art Center, as part of the Biennale of Moving Image, last winter. Their personal exhibition Everybody talks about the weather... We don't, is currently shown at the Houston Museum of Contemporary Art, until January 7 (cur. Dean Daderko). Also currently running, one of their installations is included in the collective exhibition Trigger: Gender as a Tool and a Weapon at the New Museum in New York (until January 21).
In January 2018, the Swiss Cultural Center in Paris will produce a solo exhibition of their works.
They are also represented by the wonderful Ellen de Bruijne Projects gallery in Amsterdam.

Special thanks to: Emma Genty, Juliette Hage, Barbara Quintin, Atelier Panis.

Abuse of power comes as no surprise #notsurprised
--
Le programme d'une galerie peut s'appréhender de façon plus lente et organique que celui d'un musée. On peut ainsi prendre la mesure de ce qui est encore très présent - comme l'exposition Spiaggiamento de Marie Cool Fabio Balducci, de ce qui est en train de prendre forme, telle que l'installation Silent de Pauline Boudry / Renate Lorenz et de ce qui habite nos esprits depuis un moment : la question du "prendre soin de", pour laquelle une forme reste à trouver. Nous profitons de ce moment de dialogue autour du travail de Pauline Boudry / Renate Lorenz pour réfléchir avec vous à ces quelques mots : lenteur, désir, continuité, anachronisme, vulnérabilité.
CB : Le silence actif ne s'efface jamais. Il n'est pas moins redoutable que la parole et met en garde. Grâce à ce « grand » silence nous dit l'écrivain Maurice Maeterlinck, dans son ouvrage Le trésor des humbles (1896), « plus rien n'obéit », « plus rien ne s'oublie », « tout devient grave », « tout est sans défense ». Après le silence sans faille de Marie Cool Fabio Balducci, nous présentons l'installation Silent de Pauline Boudry / Renate Lorenz. Je ne peux m'empêcher de rapprocher leur expérience respective du silence et de le voir comme un phénomène violent, un acte de résistance qui prend appui sur le rapport que nous entretenons aux images et aux représentations déjà intégrées par l'histoire. L'exposition Spiaggiamento de Marie Cool Fabio Balducci était aussi efficace que les deux doigts qui scellent les lèvres du visage merveilleusement voilé et ambigu de la peinture Le Silence réalisée par Odilon Redon vers 1910-1911. Dans les propositions de Cool Balducci, celles de Boudry / Lorenz et de Redon, la relecture de l'histoire passe par des corps qui se donnent le droit de se définir eux-mêmes. Lorsque la musicienne Aérea Negrot performe pour le duo, on ne peut que se sentir proche de ce corps qui bascule si nettement dans la vie réelle et ses hiérarchies sociales. Son silence est aussi le nôtre. Il est une question critique posée à nos certitudes : le silence peut-il rendre compte visuellement du processus d'effacement des histoires minoritaires ? C'est pour cela que le duo filme l'espace autour du cadre de la performance, celui qui contient toutes les voix possibles, y compris celles des refugiés qui choisirent Oranienplatz à Berlin, comme base de résistance, entre 2012 et 2014.

IA : Tu as raison de commenter ce silence qui apparaît en effet des plus radicaux face au bruit de fond constituant l'environnement sonore contemporain. Le film de Boudry / Lorenz fait référence aux œuvres silencieuses de John Cage, que Jonathan D. Katz a interprétées comme une stratégie de résistance queer à la culture du placard de la société états-unienne de l'après-guerre. Dans un article de 1999, Katz montre comment l'apparition du silence dans le travail de Cage est concomitante des débuts de sa relation avec Merce Cunningham et de sa volonté de rompre avec l'expressivité virile et parfois homophobe des peintres de l'expressionnisme abstrait. Katz commente: « Le silence était une déclaration faite au moyen de l'absence de déclaration. Il constituait un appel à l'auditeur·rice en faveur d'une nouvelle relation à l'autorité et au formes autoritaires dans la musique et (…) certainement dans d'autres domaines aussi. »*
C'est donc à un travail d'historiographie de l'art que Boudry / Lorenz s'adonnent à travers leurs installations. L'hommage à John Cage, comme celui à Pauline Oliveros dans d'autres films**, défait le lien entre musique minimale et art du même nom. L'aspect contestataire et politiquement radical du minimalisme musical est mis en avant, plutôt que ses caractéristiques formelles. Il s'agit finalement ici de ne pas laisser le minimalisme à son interprétation blanche, masculine et hétérosexuelle, de créer d'autres lignées.
Silent est une forme de contestation freak de l'ordre établi — pour reprendre le terme employé par Renate dans son livre Queer art*** — portée par une performeuse qui refuse de se conformer à toute attente en terme de genre, de nationalité ou de style musical. La profondeur de la voix de Silent provient comme tu le dis, de ce qu'elle porte beaucoup d'autres voix qui ne sont pas exprimées. Celles qui viennent de l'âge contemporain, comme celles de l'histoire.

CB : Silent comme Telepathic Improvisation, I Want, Opaque, Toxic, Contagious et d'autres œuvres plus anciennes ont une clarté et des fondations épistémologiques impressionnantes. Boudry et Lorenz sont en effet des historiennes de l'art non conformistes puisqu'elles refusent la linéarité et la fixité des formes. Ce qui les éloigne certainement davantage encore de la méthode historique la plus utilisée, c'est que pour elles, le silence est loin d'être suspect. Il constitue en lui-même la méthode la moins illusoire pour éviter d'être piégé par le passé ou pour ainsi dire coincé dans l'histoire, là où la normalité est d'une violence inouïe. J'apprécie que tout ce que produisent ces artistes soit clairement nommé, de leurs installations très environnementales à leur site web, en passant par leurs publications étonnement régulières qui sont de véritables outils pour comprendre cette écriture du temps, de la répétition et du changement. Le silence contre l'effacement systématique des points de vue minoritaires, le silence pour construire un cadre propice à la compréhension, le silence encore pour négocier avec le non-savoir. Le non-savoir serait à l'opposé de ce que le discours contient de rassurant, il est ici une structure sentimentale, la part d'affects que les artistes rejouent sans cesse, afin de mettre en crise le couple traditionnel formé par le "visible-lisible".

IA : Dans un des premiers livres des artistes, Temporal Drag, l'historien de l'art Mathias Danbolt reprend une expression qui m'accompagne toujours depuis : il dit « pratiquer un toucher de l'histoire »**** . Insister sur le toucher plutôt que sur le visuel, c'est considérer l'histoire comme l'endroit où évoluent « des ami·e·s du passé » et entretenir un rapport affectif à elle, un engagement autant intellectuel que physique. C'est reconnaître que notre intérêt de chercheur·e, d'artiste, d'intellectuel·le pour un sujet historique n'est jamais neutre, qu'il nous "remue" toujours. Pour notre duo, John Cage, Jack Smith, José Muñoz, Annie Jones, les femmes dites "hystériques" de la Salpêtrière, Pauline Oliveros, Derek Jarman, Hannah Cullwick, Magnus Hirschfeld, Jean Genet, sont autant d'allié·e·s d'une histoire de la fin du 19ème siècle jusqu'à aujourd'hui. Cette lignée constituée par leur travail n'entend pas faire autorité, mais s'adresser à ceux·celles qui ne se reconnaissent pas dans une écriture dominante de l'histoire de l'art. Les tableaux/rideaux de cheveux montrés au rez-de-chaussée de la galerie dans un espace théâtralisé procède à une inversion des valeurs de l'art, redoublée par l'inversion des espaces, par laquelle l'espace blanc de la galerie devient l'espace noir de la scène et le sous-sol se transforme parallèlement en cocon immaculé. En introduisant les cheveux dans l'espace visuel du tableau, elles commentent avec humour l'aspect tactile, corporel, voire "uncanny" de la peinture. La rencontre entre le tableau et le postiche crée une composition freak, un assemblage qui n'est pas sans rappeler les personnages de leurs films (comme la Salomé de Salomania qui regroupe en une même figure les histoires de Alla Nazimova, Wu Tsang, Yvonne Rainer, Oscar Wide ou Aida Walker), tandis que la matérialité du cheveu nous fait prendre conscience de notre corps sexué de spectateur·rice dans l'exposition. Non loin, un podium éclairé tourne en silence : une rencontre entre John Cage et Felix Gonzalez-Torres qui attend à l'infini d'être occupé par un go-go dancer fantôme.
* "Silence made a statement through the absence of statement. It constituted an appeal to the listener for a new relationship to authority and authoritative forms in music and—this is very much the point—surely in other arenas, too." http://www.queerculturalcenter.org/Pages/KatzPages/KatzWorse.html
** To Valerie Solanas and Marilyn Monroe in recognition of their desperation, 2013 et Telepathic Improvisation, 2017
*** Ed. Transcript, Bielefeld, 2012. Traduction en français à paraître en 2018 aux éditions B42.
**** « Anachronismes dérangeants : un sentiment historique avec N.O. Body », in Pauline Boudry / Renate Lorenz, Temporal Drag, ed. Hatje Cantz, 2011 (expression reprise de Carolyn Dinshaw) et ici : https://www.boudry-lorenz.de/static/files/Anachronismes%20derangeants.f4f8b2091ffa.pdf
Pauline Boudry / Renate Lorenz vivent à Berlin.
Leur solo à Participant, New-York (cur. Lia Gangitano), a constitué leur première exposition personnelle aux Etats-Unis en 2017. Le film Silent a été présenté à la Nuit Blanche en octobre (cur. Charlotte Laubard) et au Centre d'Art de Genève dans le cadre de la Biennale de l'image en mouvement l'hiver dernier. Leur exposition personnelle Everybody talks about the weather… We don't, est en cours au Musée d'art contemporain de Houston jusqu'au 7 janvier (cur. Dean Daderko). Elles présentent en ce moment une installation dans l'exposition collective Trigger: Gender as a Tool and a Weapon au New Museum à New York (jusqu'au 21 janvier 2018).
Elles bénéficieront d'une exposition personnelle au Centre Culturel Suisse à Paris en janvier 2018.
Elles sont aussi représentées par la formidable galerie Ellen de Bruijne Projects à Amsterdam.

Remerciements : Emma Genty, Juliette Hage, Barbara Quintin, Atelier Panis.

Les abus de pouvoir ne nous surprennent pas #notsurprised