Je t'épaule tu me respires
Anne Bourse, Elise Carron, Jean-Charles de Quillacq, François Lancien-Guilberteau, Liz Magor, Gino Sarfatti, Natsuko Uchino
08.02.2018 - 31.03.2018, vernissage 08.02.2018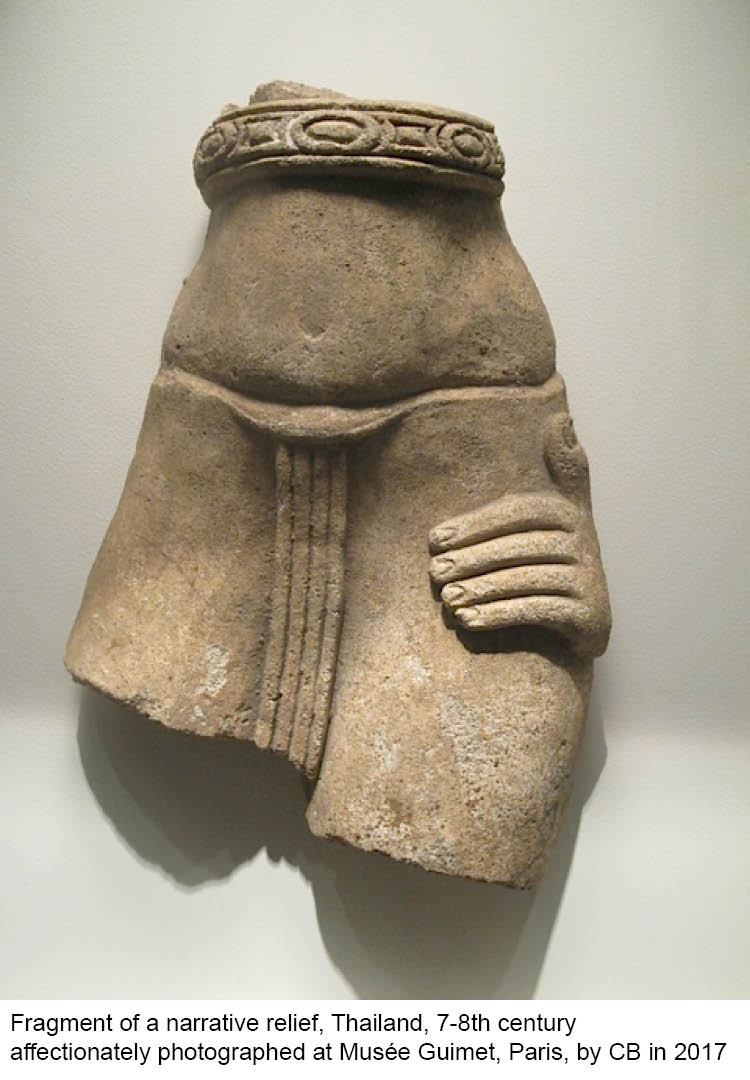 [plus bas en français]
We wish to hear what works want and make sure that this exhibition's visitors can also be attentive to it, even if it is difficult to be guided yourself between this desire to touch that attracts or questions us and the often unstable position of the spectator used to keeping a certain distance, verified by a scenography as explicit as the glances of the guards. If its presentation pushes the work to conceal itself, how can the visitor meet its reality, its movement, its formal genealogy, its present life and the time that unites us? "Please touch" we could read in the 1960s, for works today that are all the more untouchable in that their presentation itself does not permit the tranquil admission of an enviable form of vulnerability. We have always stressed the advantage of designing exhibitions in a space similar to that of the apartment in which the relationship to the works is more relaxed. Each artist adds here to this idea of living with the works whose image is less important than the sensation of perceiving a strong presence and existence, to which we react in many different ways.

CB: As far back as I can remember, this ethic of "taking care" that the exhibition puts into practice, was shown when I attempted to build a relationship full of energy and movement when facing artworks. My first idea was to orient myself to the conservation and restoration of pictures. I wanted to act vis-à-vis a work that was itself acting. The most important thing seemed to me the responsible attitude that I could have in protecting artworks that could be destroyed in many ways, often by a lack of understanding. With time, other professions that made it possible to touch the works appeared to me to call on a love that was both extraordinary and obvious. This exhibition is less a collective curatorship than the assertion of our respective positions vis-à-vis forms that we look at and handle every day, not only to exhibit them. If there is protection, there is also a less theoretical, sometimes more physical relationship that has us side, in a certain way, with what the objects want. How can we distance ourselves from the exhibition to let ourselves be influenced by the work? I imagine that we will do so through an amorous dialogue, the very one that Chris Marker and Alain Resnais defended in the film Statues Also Die (1963). The work is our equal, whether it precedes us or survives us, its time is limited and its weakness is the most wonderful sign or the best of mirrors, I believe, to solve our problems as spectators.

IA: It is obvious to us that we focus on this question of care, which in fact, is closely akin to a form of ethics or even a political choice in the relationship that it implies with the works but also between human beings. It does not concern making this question into a theme but more of turning it into a collective and generous energy that acts in the gallery's space, from the offices to the nearby bar where we organize the opening drink. I like to think that our relationship with the works and with people are of the same nature, that the works act on us like people, at various moments in their own lives. It is for this reason that the presence of Liz Magor at the exhibition with two new pieces created from recycled blankets, mended and preserved in plastic film was a necessity. Using a principle already present in her work, she pushes to the extreme the care given to these woolens riddled with holes and stains by minutely examining each of the accidents, incorporating them into a composition of a pictorial nature. In observing her installing the works in the same ways as we might welcome friends in a new place, this horizontal and affective relationship with the work seemed essential to us. We have already brought up in several texts our taste for a non-dual thinking, of a holistic nature, which makes it possible to rethink our relationship with the inanimate beyond a human/nonhuman, subject/object hierarchy. This is what creates, I believe, the vulnerability, the precariousness and the not very definitive character of what constitutes this exhibition.

AM: The fact that it is not a question of a theme but of an ethic seems important to me. The staging of "taking care" is much too demonstrative, whereas, fundamentally, it should be incorporated into our relationships with artists, works and the other to such a great degree that it become indiscernible from them. At the core of this inclination to taking care, there is the idea of attention that seems to be, from my viewpoint, the most important attitude to take. Attention is both the starting point for everything that will follow but also a result: that of an opening to the world. In Gino Sarfatti's practice, the idea of a lamp is usually based on the form of a light bulb or neon light. Starting from an industrial object, perfectly functional but directed at no one in particular, for Gino it is a question of thinking of forms able to welcome and enhance the formal and luminous characters of light bulbs that subsequently become inseparable from the lamps that were thought of for them. These lamps are interfaces between the factory and the home. They direct standardized light bulbs to specific activities such as reading, a dinner with friends, an evening gathering. Trying to favor attention conditions is also increasing the impact that an artwork can have on our life. This can be a hanging on a line such as the one thought of by John Dewey and Albert C. Barnes for the latter's collection, this can be a signed mediation text, this can be that trip that we take to specifically go and see a given artwork whether it is Matthias Grünewald's retable or Frank Lloyd Wright's house on a waterfall… Attention is the moment when we merge into the initial destination of the work desired by the artist (whether we imagine it or not). At the heart of François Lancien-Guilberteau's practice there is a form of specific attention. In his images, for example, the relationship to the model, the way of preparing her, counts as much as the moment when she is captured. It is as though the entire sentimental investment was oriented toward this area outside the scope of the image. Consequently, sharpening and applying makeup are two actions that precede those of cutting and appearing. The makeup removal powder comprised of dried bird droppings used to remove the toxic lead white of the geisha's face, has such a specific tint that it shows the skin under the makeup.

FB: I also feel that it is necessary to stress that this exhibition was created like a series of invitations that do not solely link a certain number of objects to each other, but more following the flow of intuitions and desires. Among them, there is obviously this idea of destination that Aurélien talks about. For Anne Bourse, the work finds its place where a relationship already exists: on a towel with geometric motifs belonging to her father or in a catalogue of Jimmie Durham, whose pages had been gradually blacked out, then increased with comments and drawings. It is not so much a gesture of appropriation but the continuation of a dense and silent conversation, stretched out over time, whose terms recount the intimacy that was established with the object and the entire imagination that it contains. The swirling, almost invasive forms, that characterize her line, express the continuous movement of a personal language born out of the quest for the other. There is nothing iconoclastic however in these lines that resemble "scribblings," and like the works of Jean-Charles de Quillacq with which these objects fraternize in the gallery's basement, they speak to us of an incessant link with a desirable material. The care that Jean-Charles' pieces expect from us is more ambiguous: oozing and erectile, unwilling to quietly occupy their role as art objects, they attempt to subject us to their own needs, without our really knowing if they wish to be relieved, excited or ignored. For Anne, as for Jean-Charles, something fundamental is being played out in the need to reduce the distances with the works: they then act as intermediaries that are both humble and powerful permitting an active relationship with those who look at them to be maintained.

IA: A gallery is generally envisaged as the neutral space intended to welcome the expression of a desire toward fetishized art objects, in order to favor their acquisition. Our desire with this exhibition is, I believe, to make the multi-directionality of the desires that are at work in it obvious: not simply that of the potential collector toward the object, but also the capacity of desire of the objects themselves, the desire of the artists toward their objects and those of others, and our desire to be together. The challenge for me is to make our personal inclinations ever more visible, to make the gallery a place that is more incarnated than the neutral showcase designed in the sole goal of encouraging the desire for acquisition. The invitation extended to Elise Carron to participate in the day of the opening through a "potluck buffet" is linked to Barbara Quintin's arrival at the gallery in November and their recent collaborations at Le Quadrilatère in Beauvais and at La Panacée in Montpellier. In the same way as for Natsuko Uchino, with whom Elise had already worked on a shared creation, artistic work consists here in blurring the lines between the utilitarian object, the artwork, the performance accessory, the exhibition and its traditional opening event. It is not a question of "activating" works but rather of imagining that all the objects can be laden with the same desire and that we cannot do anything other than use them as carpet, table, tablecloth, carafe, garment. Natsuko once again directs in her proposals on the ground floor an energy linked to actions that her ceramics and sequoia pieces never abandon. The artists' life styles will have permitted us to go beyond simple discussions to penetrate the material and let it speak in its turn.

----

Ce que veulent les œuvres, nous voulons l'entendre et veiller à ce que les visiteur·euse·s de cette exposition puissent y être eux·elles aussi attentif·ve·s, même s'il est difficile de se guider soi-même entre cette envie de toucher ce qui nous attire ou nous questionne et la position souvent instable du·de la spectateur·rice habitué·e à garder une certaine distance, vérifiée par une scénographie aussi explicite que les regards des surveillant·e·s. Si sa présentation pousse l'œuvre à se dérober, comment aller à la rencontre de sa réalité, de son mouvement, de sa généalogie formelle, de sa vie présente et du temps qui nous unit ? « Prière de toucher » lisait-on dans les années 60, pour des œuvres aujourd'hui d'autant plus intouchables que leur présentation elle-même ne permet pas l'aveu tranquille d'une forme enviable de vulnérabilité. Nous avons toujours souligné l'avantage de concevoir des expositions dans un espace proche de celui de l'appartement où le rapport aux œuvres est plus détendu. Chaque artiste ajoute ici à cette idée de vivre avec des œuvres dont l'image importe moins que la sensation de percevoir une présence et une existence fortes, auxquelles nous répondons de bien des façons.

CB: Du plus loin que je me souvienne, cette éthique du "prendre soin" que l'exposition met en pratique, s'est manifestée alors que je tentais de construire une relation tout en énergie et tout en mouvement face aux œuvres d'art. Ma première idée fut de me diriger vers la conservation et la restauration de tableaux. Je voulais agir vis-à-vis d'une œuvre elle-même agissante. Le plus important me semblait l'attitude responsable que je pouvais avoir en protégeant des œuvres d'art qui pourraient être détruites de bien des façons, souvent par mécompréhension. Avec le temps, d'autres métiers qui permettaient de toucher les œuvres m'apparurent appeler un amour à la fois extraordinaire et évident. Cette exposition est moins un commissariat collectif que l'affirmation de nos positions respectives envers les formes que nous regardons et manipulons tous les jours, pas seulement pour les exposer. S'il y a protection, il y a aussi un rapport moins théorique, plus physique parfois, qui nous met d'une certaine façon du côté de ce que veulent les objets. Comment s'éloigner de l'exposition pour se laisser influencer par l'œuvre? J'imagine que nous le ferons par le dialogue amoureux, celui-là même que défendirent Chris Marker et Alain Resnais dans le film Les statues meurent aussi (1963). L'œuvre est notre égale, qu'elle nous précède ou nous survive, son temps est compté et sa faiblesse le plus beau signe ou le meilleur des miroirs, il me semble, pour résoudre nos problèmes de spectateurs.

IA : il y a une évidence pour nous à aller vers cette question du soin, qui rejoint en effet une forme d'éthique, ou même de choix politique dans le rapport qu'il sous-entend avec les œuvres mais aussi entre humains. Il ne s'agit pas d'en faire un thème, mais plutôt de la traduire en une énergie collective et généreuse qui agisse dans l'espace de la galerie, des bureaux au bar d'à côté où nous organisons le pot de vernissage. J'aime penser que notre rapport aux œuvres et aux personnes sont du même ordre, que les œuvres agissent sur nous comme les personnes, à des moments divers de leurs vies propres. C'est à ce titre que la présence de Liz Magor dans l'exposition avec deux nouvelles pièces travaillées à partir de couvertures récupérées, raccommodées et préservées dans des films plastiques s'est imposée. Reprenant un principe déjà présent dans son travail, elle pousse le soin apporté à ces lainages troués ou tachés à l'extrême en se penchant avec minutie sur chacun des accidents, les intégrant à une composition d'ordre pictural. En l'observant installer ses œuvres comme on accueille des ami·e·s dans un nouveau lieu, ce rapport horizontal et affectif à l'œuvre nous est paru essentiel. Nous avons déjà évoqué dans plusieurs textes notre goût pour une pensée non duelle, d'ordre holistique, qui permet de repenser notre relation à l'inanimé en-dehors d'une hiérarchie humain/non-humain, sujet/objet. C'est ce qui fait je crois, la vulnérabilité, la précarité et le caractère peu définitif de ce qui constitue cette exposition.

AM : Qu'il ne s'agisse pas d'un thème mais d'une éthique me semble une chose importante. La mise en scène du "prendre soin" est par trop démonstrative, alors que, fondamentalement, elle se doit d'être tellement intégrée dans nos rapports aux artistes, aux œuvres et à l'autre qu'elle en devienne indiscernable. Au cœur de cette disposition à prendre soin, il y a la notion d'attention qui me semble être, de mon point de vue, l'attitude la plus importante. L'attention est à la fois le point de départ de tout ce qui suivra mais aussi un résultat : celui d'une ouverture au monde. Dans la pratique de Gino Sarfatti, l'idée d'une lampe part la plupart du temps de la forme de l'ampoule ou du néon. A partir d'un objet industriel, parfaitement fonctionnel mais adressé à personne en particulier, il s'agit pour Gino de penser des formes capables d'accueillir et de mettre en valeur les caractères formels et lumineux d'ampoules qui deviennent alors indissociables des lampes pensées pour elles. Ces lampes sont des interfaces entre l'usine et le foyer. Elles adressent des ampoules standardisées à des activités particulières comme la lecture, un diner entre amis, une veillée. Essayer de favoriser les conditions d'attention c'est aussi renforcer l'impact qu'une œuvre d'art peut avoir sur notre vie. Ce peut être un accrochage au cordeau comme celui pensé par John Dewey et Albert C. Barnes pour la collection de ce dernier, ce peut être un texte de médiation signé, ce peut-être ce voyage que l'on fait pour aller voir spécifiquement telle ou telle œuvre d'art que ce soit le retable de Matthias Grünewald ou la maison sur la cascade de Franck Lloyd Wright... L'attention est ce moment où l'on se fond et se confond dans l'adresse initiale de l'œuvre désirée par l'artiste (que l'on se l'imagine ou non). Au cœur de la pratique de François Lancien-Guilberteau il y a une forme d'attention particulière. Dans ses images, par exemple, la relation au modèle, la façon de le préparer, compte autant que le moment de la captation. C'est comme si tout l'investissement sentimental était orienté vers ce hors champ de l'image. A ce titre, aiguiser et maquiller sont deux actions qui précèdent la découpe et le paraître. La poudre démaquillante constituée de fientes séchées utilisée pour enlever le blanc de plomb toxique du visage de la Geisha, a une carnation si particulière qu'elle figure la peau sous le maquillage.

FB : Il me semble également nécessaire de souligner que cette exposition s'est construite comme une série d'invitations qui ne relient pas seulement un certain nombre d'objets entre eux, mais suivant davantage le cours d'intuitions et de désirs. Parmi ceux-ci, il y a évidemment cette notion d'adresse dont parle Aurélien. Chez Anne Bourse, le travail trouve sa place à l'endroit où une relation existe déjà : sur une serviette aux motifs géométriques appartenant à son père ou dans un catalogue de Jimmie Durham, dont les pages ont été progressivement caviardées, puis augmentées de commentaires et de dessins. Il ne s'agit pas tant d'un geste d'appropriation que de la poursuite d'une conversation dense et silencieuse, étirée dans le temps, dont les termes disent l'intimité qui s'est établie avec cet objet et tout l'imaginaire qu'il abrite. Les formes tourbillonnantes, envahissantes presque, qui caractérisent son trait traduisent le mouvement continu d'un langage personnel né de la quête de l'autre. Rien d'iconoclaste pourtant dans ces lignes aux airs de « gribouillages », et à l'image des œuvres de Jean-Charles de Quillacq avec lesquelles ces objets fraternisent au sous-sol de la galerie, ils nous parlent d'une liaison incessante avec une matière désirable. Le soin que les pièces de Jean-Charles attendent de nous est quant à lui plus ambigu : suintantes et érectiles, récalcitrantes à occuper sagement leur rôle d'objets d'art, elles tentent de nous soumettre à leurs propres besoins, sans que l'on sache vraiment si elles souhaitent être soulagées, excitées ou ignorées. Pour Anne comme pour Jean-Charles, quelque chose de fondamental se joue dans la nécessité de réduire les distances avec les œuvres ; elles agissent alors comme des intermédiaires à la fois humbles et puissants permettant de maintenir une relation active aux regardeurs.

IA : Une galerie est généralement envisagée comme l'espace neutre destiné à accueillir l'expression d'un désir envers des objets d'art fétichisés, afin de favoriser leur acquisition. Notre envie avec cette exposition, est, je crois, de rendre évidente la multi-directionnalité des désirs qui y sont à l'œuvre : non simplement celui du·de la collectionneur·euse potentiel·le vers l'objet, mais aussi la capacité désirante des objets eux-mêmes, le désir des artistes envers leurs objets et ceux des autres, et le désir que nous avons d'être ensemble. L'enjeu pour moi est de rendre toujours plus visibles nos inclinaisons personnelles, pour faire de la galerie un lieu plus incarné que l'écrin neutre designé dans l'unique but d'encourager le désir d'acquisition. L'invitation faite à Elise Carron d'intervenir le jour du vernissage au moyen d'un « Buffet fortune » est liée à l'arrivée de Barbara Quintin à la galerie en novembre et de leurs collaborations récentes au Quadrilatère de Beauvais et à La Panacée à Montpellier. Comme pour Natsuko Uchino, avec qui Elise avait déjà fait œuvre commune, le travail artistique consiste ici à brouiller les pistes entre l'objet utilitaire, l'œuvre, l'accessoire de performance, l'exposition et son traditionnel événement d'ouverture. Il ne s'agit pas « d'activer » des œuvres mais plutôt d'imaginer que tous les objets puissent être chargés du même désir et que nous ne puissions faire autrement que de les utiliser comme tapis, table, nappe, carafe, vêtement. Natsuko reconduit dans ses propositions du rez-de-chaussée une énergie liée à l'action dont ses céramiques et ses pièces en sequoia ne se départissent jamais. Les modes de vie des artistes nous auront permis d'aller au-delà de simples discussions pour pénétrer la matière et la laisser parler à son tour.

Anne Bourse est née en 1982, elle vit à Paris.
Elise Carron est née en 1988, elle vit à Paris.
François Lancien-Guilberteau est né en 1985, il vit à Paris.
Liz Magor est née en 1948, elle vit en ce moment à Berlin, en résidence au DAAD.
Jean-Charles de Quillacq est né en 1979, il vit à Paris et Sussac.
Gino Sarfatti, né en 1912, est mort en 1985.
Natsuko Uchino est née en 1983, elle vit à Saint-Quentin-la-Poterie.

Remerciements : Juliette Hage, Michel Rein, Arnauld et Françoise de L'Epine, Camille Allemand et Charlotte Alves, Jacques et Chantal Grandjean, Samir (bar Le Pataquès), Astier-Villatte, Galerie Jousse et Galerie Eric Dupont.