la mer rouge
Laura Lamiel
06.06.2019 - 20.07.2019, vernissage 06.06.2019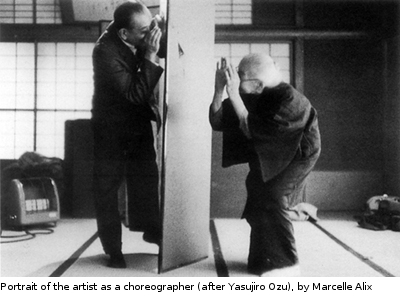 Un Chant d?amour from 1950 was the only film ever made by the iconoclastic writer Jean Genêt (1). It depicts prisoners in the solitude of their cells devising unique and unusual erotic acts. Everything is a sexual substitute, every object open to eroticization: a belt, a foot, a sock, a pistol, a cigarette, a straw. The prison guard watches the prisoners, then molests them, all the while dreaming of an elsewhere where they can abandon themselves to the desires of his fantasy.
Laura Lamiel?s piece entitled Les Yeux de W [The Eyes of W], recently shown at the CRAC in Sète (2), includes, amid various personal objects, a still frame from Chant d?amour. This clue steers the reading of the installation towards the discovery of intimate, political and erotic allusions. Created using spy mirrors, the piece arranges the space into two parts, similar to the layout of the exhibition in the gallery. Obeying the direction of the visit, one observes, through a one-way mirror, a desk and chair bearing the signs of a ghostly presence. A short straw like a thin cigarette is the only thing connecting the two spaces. Inside the installation, the chair and desk face a mirrored wall, reflecting them ad infinitum. Like the jailer in Genêt?s film standing outside the cell (3), in the role of voyeur, I peer eagerly inside. Once on the other side of the one-way mirror, in the role of the prisoner, I find myself in the safety of this enclosed space yet deprived of freedom, facing my own reflection. The solitude quickly becomes vertiginous as my gaze becomes lost in the repeated image. Only the thin straw borrowed from the film provides a way out of this self-engrossment: sending out a breath that someone on the other side of the partition might receive, like a cloud of smoke ? a distant kiss or embrace.

In Laura Lamiel?s mirror pieces, the space of the studio and that of the cell are as one. To be seen without knowing who is looking at us: the installation is a metaphor for the very device of the exhibition ? organizing the spectacle of the artist?s work without the artist being immediately present.
By using the one-way mirror, Laura Lamiel elaborates, beyond a mise en abyme of the exhibition, a profound reflection on our relationship to others. Whether addressing a peer (the prisoner in the cell next door) or the Other, whom we imagine to be the most alienated (the prison guard), communication is close to impossible. Separating the gallery into two spaces (the second space unreachable yet visible from the first space that is accessible from the street) replicates the divisions that we experience daily. Who are the ?Others? who greedily watch ?us? from the outside and whom ?we? cannot see? Isn?t what we take as our reality just an illusory community defined by an arrangement of mirrors? How do we begin to understand one another when a thin straw is the only thing connecting us?

To circumvent the layout and gain entry to the inside of the cell, visitors are invited to retrace their steps and re-enter the gallery through the second entrance, thereby breaking the dialogue between voyeur and observed subjects. They can also choose to leave without experiencing the other side of the mirror.
In all this, Laura Lamiel?s work shows its political potential and resonates with contemporary social concerns. At the start of the installation, a coat patiently sewn by the artist out of cotton wool is placed on an enamelled chair, as if to warn us: bodies, like artworks, are vulnerable.

IA

(1) Available on YouTube: https://www.youtube.com/watch?v=vYJQgAIWg4c&t=1224s
(2) ?Les Yeux de W?, CRAC-Centre Régional d?Art Contemporain, Sète, FR, 16.02 ? 29.05.2019 (cur. Marie Cozette)
(3) Since the early 2000s, Laura Lamiel?s installations have carried the generic title of ?cells?: monastic, penal, and also the cells that make up all beings. Cells represent our institutions and our environment, as well as our bodies.

(Translation: Francesca Devalier)
Laura Lamiel lives in Paris. Kunstverein Langenhagen, Germany (cur. Ursula Schöndeling), La Verrière, Brussels (cur. Guillaume Désanges), La Galerie - art center in Noisy-le-Sec, France (cur. Emilie Renard), Musée d?Art Moderne de Saint-Etienne, France (cur. Anne Tronche, at the occasion of the AICA award) or The Museum of Modern Art in Rio de Janeiro have all organised solo exhibitions of her work. Her works were also shown at Malmö Konsthall and Biennale de Rennes (cur. François Piron), Mac/Val (Vitry-sur-Seine, FR), Biennale de Lyon (cur. Ralph Rugoff), Fundacio Joan Miro, Barcelona and Centre Pompidou, Paris among other places. Laura Lamiel is currently part of the group show "A Day with Mary Vassilieff" at MABA Nogent-sur-Marne, FR (cur. Mélanie Bouteloup and Emilie Bouvard). An important monographic publication has just been published by Paraguay Press at the occasion of her latest personal show at CRAC-Contemporary Art Center in Sète (FR, cur. Marie Cozette).
Warmest thanks to Josselin Vidalenc, Antonin Detemple, Laure Leprince, the team of CRAC-Sète and Léna Ortiz.
--
Un Chant d?amour est l?unique film réalisé en 1950 par l?auteur iconoclaste Jean Genêt (1). Il met en scène des prisonniers dans la solitude de leurs cellules, occupés à l?invention de rapports érotiques inédits. Tout est substitut sexuel, tout est sujet à érotisation : ceinture, pied, chaussette, revolver, cigarette, paille. Le geôlier observe les prisonniers à leur insu et les moleste, tout en rêvant à un ailleurs dans lequel ils pourraient se laisser aller à une étreinte fantasmée.
L??uvre de Laura Lamiel intitulée Les Yeux de W, exposée récemment au CRAC de Sète (2) comprend, au milieu d?objets personnels divers, un photogramme issu du Chant d?amour. Cet indice dirige la lecture de l?installation vers la révélation de sous-entendus intimes, politiques, et érotiques. Réalisée en miroirs espions, l??uvre organise l?espace en deux parties, de la même façon que l?exposition de la galerie. En respectant le sens de la visite, on observe à travers un miroir sans tain une table de travail et une chaise portant tous les signes d?une présence fantomatique. Une courte paille, comme une mince cigarette, fait la jonction entre les deux espaces. A l?intérieur de l?installation, la chaise et la table de travail sont face à une paroi miroir qui les reflète à l?infini. Comme le maton du film de Genêt, positionnée à l?extérieur de la cellule (3), dans un rôle de voyeur, j?en mate avidement l?intérieur. Passée de l?autre côté du miroir sans tain, dans le rôle de détenue, je me retrouve dans la sécurité de l?espace clos et pourtant privée de liberté face à mon reflet. La solitude se révèle rapidement vertigineuse, tandis que mon regard se perd dans l?image répétée. Seule la mince paille empruntée au film permet de sortir de ce rapport à soi en faisant circuler un souffle, qu?une personne de l?autre côté de la paroi pourrait recevoir tel un nuage de fumée ? baiser ou étreinte distante.

Dans les pièces miroir de Laura Lamiel, l?espace de l?atelier et celui de la cellule ne font qu?un. Etre vu·e sans savoir qui regarde : l?installation métaphorise le dispositif même de l?exposition qui organise le spectacle du travail artistique sans que l?artiste ne soit directement présent·e.
Plus qu?une mise en abyme de l?exposition, l?utilisation du miroir sans tain permet à Laura Lamiel d?élaborer une profonde réflexion sur le rapport aux autres. Que l?on s?adresse à l?égal (le prisonnier de la cellule d?à côté dans le film) ou à l?Autre, celui·celle dont on s?imagine être le plus aliéné·e (le maton), la communication est presque impossible. La séparation de l?espace de la galerie en deux (le second espace devenu inaccessible reste visible depuis le premier espace donnant sur l?extérieur) réplique les divisions que nous expérimentons au quotidien. Qui sont les « Autres » qui « nous » regardent avidement depuis l?extérieur et que « nous » ne voyons pas ? Ce que nous prenons pour notre réalité n?est-il qu?un entre-soi illusoire dessiné par un dispositif de miroirs ? Comment se comprendre quand nous ne disposons que d?une mince paille en guise de lien ?

Pour contourner le dispositif et accéder à l?intérieur de la cellule, les spectateur·rice·s sont invité·e·s à retourner sur leurs pas et à emprunter la seconde entrée de la galerie, à rompre en quelque sorte le dialogue entre voyeur·euse·s et sujets observés. Il·elle·s peuvent aussi faire le choix de repartir sans avoir expérimenté l?autre côté du miroir.
Le travail de Laura Lamiel révèle ici son potentiel politique et entre en résonnance avec des préoccupations sociales contemporaines. Un manteau de coton hydrophile patiemment cousu par l?artiste est placé en préambule de l?installation sur le dossier d?une chaise émaillée, comme pour nous mettre en garde : les corps comme les oeuvres sont vulnérables.

IA

(1) Disponible sur YouTube : https://www.youtube.com/watch?v=vYJQgAIWg4c&t=1224s
(2) « Les yeux de W », Centre Régional d?Art Contemporain de Sète, 16.02 ? 29.05.2019 (cur. Marie Cozette)
(3) Les installations de Laura Lamiel portent depuis le début des années 2000 le titre générique de « cellules » : monacales, carcérales, ce sont aussi les cellules qui composent les êtres. Les cellules représentent nos institutions, notre environnement mais également nos corps.
Laura Lamiel vit à Paris. Le Kunstverein Langenhagen (cur. Ursula Schöndeling), La Verrière, Bruxelles (cur. Guillaume Désanges), La Galerie de Noisy-le-Sec (cur. Emilie Renard), le Musée d?Art Moderne de Saint-Etienne (cur. Anne Tronche, dans le cadre du Prix de l?AICA) ou le Musée d'Art Moderne de Rio de Janeiro ont organisé des expositions personnelles de son travail. Il a également été montré à la Konsthall de Malmö, la Biennale de Rennes (cur. François Piron), au Mac/Val, Vitry-sur-Seine, à la Biennale de Lyon (cur. Ralph Rugoff), à la Fondation Joan Miro à Barcelone ou au Centre Pompidou à Paris. Laura Lamiel participe jusqu'au 21 juillet à l'exposition "Une journée avec Marie Vassilieff" à la Maison d'Art Bernard Anthonioz à Nogent-sur-Marne (cur. Mélanie Bouteloup et Emilie Bouvard). Une importante publication monographique vient de paraître chez Paraguay Press à l?occasion de son exposition personnelle récente au Centre Régional d?Art Contemporain de Sète (cur. Marie Cozette).
Remerciements chaleureux à Josselin Vidalenc, Antonin Detemple, Laure Leprince, l'équipe du CRAC-Sète et Léna Ortiz.