Xhilaration
Liz Magor
05.09.2019 - 26.10.2019, vernissage 05.09.2019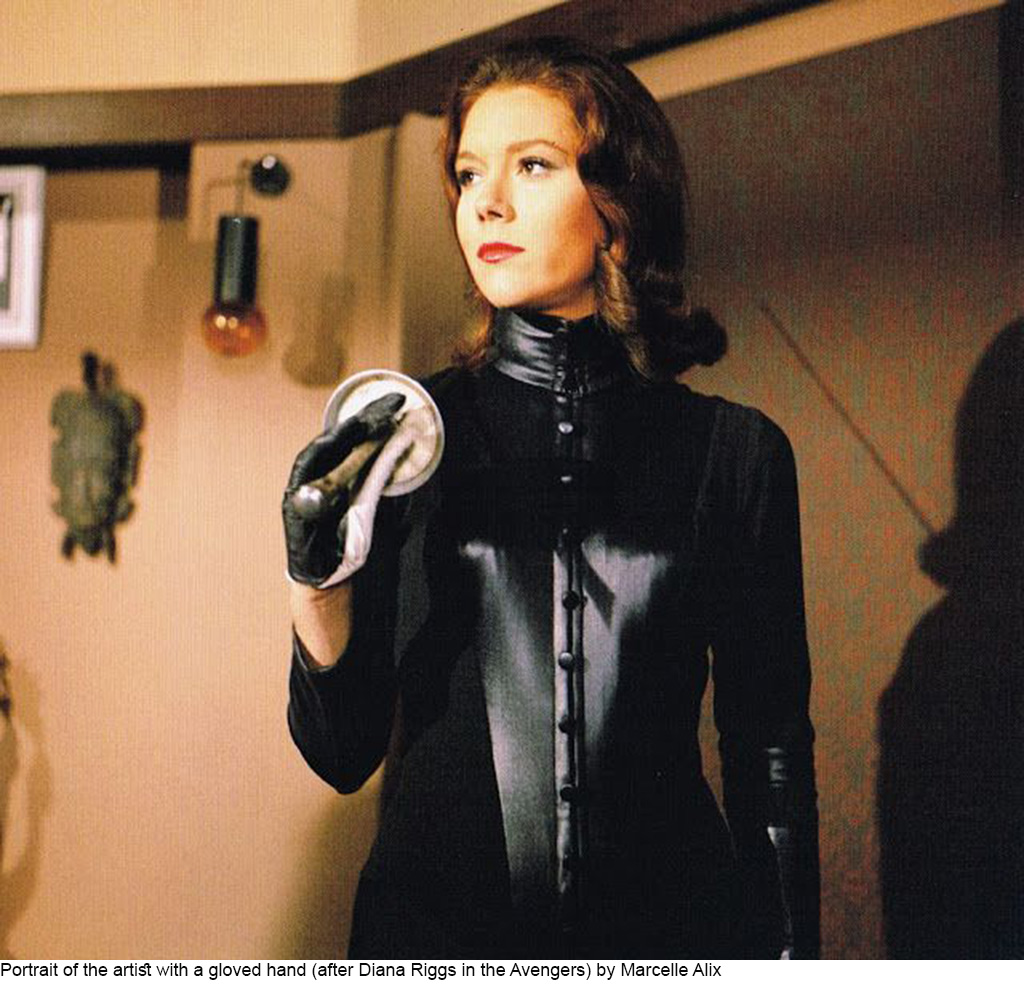 Someone asked me once a simple question an absurdly simple question and I gave an absurdly simple answer ''what's an artist'' he asked and I said ''somebody who does the best he can'' by now I've said this so many times I've begun to believe it because when you think about it there are very few people in this world that do the best they can.
David Antin, I never knew what time it was. Berkeley: University of California Press, 2005, p.49
I love swimming. I have no skills, but I swim for a long time, preferably in the open-air. My favourite moment is when the sun hides giving way to the ''white'' tranquillity — this tranquillity that produces no sparkling, no distraction and that takes me back to the infinite smoothness of water. Those days, I have more endurance and the inertia fluidifies not only the movements of the body but thinking itself, leading it here and there. First towards the animal world — thinking watches out for reality, it lands on its different dimensions like a bird. Then comes the moment when it draws its sources from different temporalities, according to the human mind, ending up getting attached to an overall organisation that thinking deciphers, this time, without great effort. In such moments, I think about works of art and I change my already very privileged position as a spectator as I can touch them. I am no longer in front of them, but with them, within their deep interiority, wherein the artist's desire, the constraints of materials and a shared reverie merge.

In the midst of water (in water, one is always in the midst), I am often with artworks. Lately, it is with the works of Liz Magor — which are at once supporting and supported— that my session experienced a small excess of dazzlement. Since I discovered this work in 2013, I have always felt well next to these castings of cardboard boxes, playing the part of 'sculptures from underneath' for 'exhibited' objects, which are most often commercially produced and specific in materialising the artist's ongoing journeys between her studio and the world. These handmade boxes (that a couple of frantic minimalists would like to contemplate alone) create connections with unlikely relics (synthetic bestiaries, taxidermy birds, clothes, magazines, etc) whose value is above all affective. Their display enables a transfer of affection, a way of contaminating all those who never have time to come close to a work of art. Liz Magor's sculptures are not about image-making. If one accepts to be confronted to them, then one is prepared to try and remember that the object always recounts a gap which is simultaneously materialised and concealed.

These sculptures lead us to comical and funerary visions generated by subtle chains (not to say assemblies) — among which one of the most remarkable is, in my view, Drinks around the world (2017), a sculpture that defies gravity with humour. Here, a stuffed dog flexibly adopts the slightly battered shape of box that is almost matching. Its very elongated, fore limbs are hanging in the air, not limply but thoughtfully since they are holding — thanks to the welding of invisible velcro placed at the end of the padded hands —, a plastic bag that is cautiously filled with alcohol miniatures. Swimming allows me to better feel this vision as I regularly stretch out my arms. I think about the moment when the hand finds a stowing opportunity, while the rest of the body floats, carried by the current created by the swimming pool's filtering system and, more likely, by the feeling that one needs a good enough reason to get out. That's exactly it — an equilibrium that is endlessly extended, the equilibrium of masses or a mime game to narrate a vision of the world unified through dependence.

Liz's personal museum already has its boxes and they are numerous. Many of them play with transparency effects unlike the castings made from polymerised gypsum that I like very much for their carved rock aspect or polychrome stele with striking iridescent effects. It has been clear to me since the start that this work shares the same taste for funerary banquets as ancient Egypt. Liz's pieces do not fight against time, they translate peaceful affects and explore the separation of things yet with a possible link. I also believe in this link. And when I look at the alignment of unpacked boxes, sorts of "Time Capsules" with multiple identities, containing clothes (or shoes, like Xhilaration, 2019) or rather one should say in the language of fashion, silhouettes, I see in them generations that time has not separated. I imagine the outfit that I could wear or that is already awaiting me, as well as that of my friends. Meanwhile, I don't forget that I am swimming in a box without a clock nearby.

CB
(translation : Callisto McNulty)
Liz Magor was born in 1948. She lives in Vancouver (Canada). An important artist of the Canadian scene, she participated to a number of group shows at the Vancouver Art Gallery, National Art Gallery in Ottawa, Seattle Art Museum, Wattis Institute, to Documenta 8 and to the Venice Biennale. Triangle Marseille reintroduced her work to Europe in 2013 (cur. Céline Kopp) and in 2017, her retrospective which was initiated by Musée d'Art Contemporain in Montreal toured at Migros Museum Zurich, Kunstverein in Hamburg and MAMAC in Nice. She was a resident at DAAD in Berlin in 2017-2018. This year, her solo-show, BLOWOUT, was presented at the The Renaissance Society, Chicago and at the Carpenter Center for the Visual Arts, Cambridge.
The publication BLOWOUT will be released on September 28th at the gallery at the occasion of Marcelle Alix's Salon #5.
Special thanks to: Léna Ortiz, Solveig Øvstebø and Dan Byers. A heartfelt welcome to Manon Burg!

--
Quelqu'un m'a posé un jour une simple question une question ridiculement simple et je lui ai donné une réponse ridiculement simple : « qu'est-ce qu'un artiste » m'a-t-il demandé et j'ai dit « quelqu'un qui fait de son mieux » depuis j'ai dit ça tant de fois que j'ai commencé à y croire, parce qu'à la réflexion il y a très peu de gens dans ce monde qui font de leur mieux.
David Antin, je n'ai jamais su quelle heure il était, Genève, Héros-Limite, 2006, p. 65

J'aime nager. Je n'ai pas de technique, mais je nage longuement, si possible en plein air. Mon moment préféré est celui où le soleil se cache laissant place au calme « blanc », ce calme qui ne produit aucun scintillement, aucune distraction et me renvoie à l'infinie douceur de l'eau. Ces jours-là, je suis plus endurante et l'inertie fluidifie non seulement les mouvements du corps mais la pensée elle-même, l'entraînant çà et là. D'abord du côté de l'animal, la pensée guette le réel, se pose sur ses différentes dimensions tel l'oiseau, puis vient le moment où celle-ci s'approvisionne, selon l'esprit humain, en temporalités différentes, pour finir par s'attacher à une organisation d'ensemble qu'elle décrypte cette fois sans grand effort. Dans ces moments-là, je pense aux œuvres d'art et change ma position de spectatrice déjà très privilégiée puisque je peux les toucher. Je ne suis plus devant elles, mais avec elles, dans leur intériorité profonde où se confond le désir de l'artiste, les contraintes de la matière et une rêverie partagée.

Au milieu de l'eau (dans l'eau nous sommes toujours au milieu), je suis souvent avec des œuvres. Dernièrement, c'est avec celles tout à la fois porteuses et portées de Liz Magor que ma séance a connu un petit excès d'éblouissement. Depuis la découverte de ce travail en 2013, je me suis toujours sentie bien à proximité de ces moulages de boîtes en carton jouant les sculptures du dessous pour des objets "exposés", le plus souvent produits commercialement et propres à matérialiser les incessants aller-retour de l'artiste entre son atelier et le monde. Ces boîtes artisanales (que quelques minimalistes forcenés voudraient contempler seules) font le lien avec d'improbables reliques (bestiaire synthétique, oiseaux taxidermisés, vêtements, magazines, etc) dont la valeur est avant tout affective. Leur exposition permet un transfert d'affection, une manière de contaminer tous ceux et celles qui n'ont jamais le temps de s'approcher d'une œuvre d'art. Les sculptures de Liz Magor ne font pas image. Si l'on accepte de se confronter à elles, c'est qu'on est prêt à tenter de se souvenir que l'objet raconte toujours un vide qu'il matérialise et cache en même temps.

Ces sculptures nous mènent à des visions drolatiques et funestes générées par de subtils enchaînements (pour ne pas dire assemblages) dont un des plus remarquable me semble être Drinks around the world (2017), une sculpture qui défie la pesanteur avec humour. Cette fois, un chien en peluche épouse avec souplesse la forme un peu cabossée d'une boîte qui lui est presque assortie. Ses membres antérieurs, très allongés, pendent dans le vide non pas mollement mais avec de l'idée puisqu'ils retiennent, grâce à la soudure d'un scratch invisible placé au bout des mains-coussinets, un sac plastique raisonnablement rempli de mignonnettes d'alcool. Nager me permet de mieux ressentir cette vision puisque j'étire régulièrement mes bras. Je pense au moment où la main vient trouver une possibilité d'arrimage, tandis que le reste du corps flotte, porté par le courant que crée le système de filtration de la piscine et plus sûrement par le sentiment qu'il nous faut une raison suffisante pour en sortir. C'est exactement ça, un équilibre prolongé à l'infini, l'équilibre des masses ou un jeu de mime pour raconter une vision du monde unifiée par la dépendance.
Le musée personnel de Liz a déjà ses boîtes et elles sont nombreuses. Nombreuses sont celles qui jouent sur des effets de transparence contrairement aux moulages en gypse polymérisé que j'aime beaucoup pour leur côté caillou taillé ou stèle polychrome aux effets étonnamment irisés. Il ne fait aucun doute pour moi depuis le début que ce travail partage le même goût pour les banquets funèbres de l'Egypte antique. Les oeuvres de Liz ne luttent pas contre le temps, elles traduisent de paisibles affects et pensent la séparation des choses mais avec une liaison possible. Je crois en cette liaison moi aussi. Et lorsque je regarde l'alignement de boîtes déballées, sortes de "Time Capsules" aux identités multiples, contenant des vêtements (ou des chaussures, comme Xhilaration, 2019) ou plutôt devrait-on dire dans le langage de la mode, des silhouettes, j'y vois des générations que le temps ne sépare pas. J'imagine la tenue que je pourrais porter ou qui m'attend déjà, ainsi que celles de mes ami·e·s. Pendant ce temps, je n'oublie pas que je nage dans une boîte sans horloge à proximité.
CB
Liz Magor est née en 1948. Elle vit à Vancouver (Canada). Artiste importante de la scène canadienne, elle a participé à plusieurs expositions de groupe à la Vancouver Art Gallery, à la National Art Gallery à Ottawa, au Seattle Art Museum, au Wattis Institute, à Documenta 8 et à la Biennale de Venise. Triangle Marseille a réintroduit son travail en Europe en 2013 (cur. Céline Kopp) et en 2017, sa rétrospective, initiée par le Musée d'Art Contemporain de Montréal, a été l'objet d'une tournée au Migros Museum Zurich, au Kunstverein à Hambourg et au MAMAC à Nice. Elle a été en résidence au DAAD à Berlin en 2017-2018. Cette année, son exposition personnelle BLOWOUT a été présentée à la Renaissance Society de Chicago et au Carpenter Center for the Visual Arts de Cambridge.
La publication BLOWOUT sera présentée le 28 septembre à la galerie dans le cadre du Salon de Marcelle Alix #5.
Remerciements: Léna Ortiz, Solveig Øvstebø et Dan Byers. Bienvenue à Manon Burg!